On Sunset is an artist, singer, producer and engineer, based in Wapato, Washington. Since emerging in 2019, he has been steadily attracting attention, by quickly developing a reputation for thought provoking song-topics, and cross-genre music. With his latest studio single, 'If We Can Pretend', the artist has made a most poignant return to form, doing many of the things he does best without sounding the least bit derivative, clichéd, or otherwise plagued by the scourges that have fallen upon many of his more infamous peers this year.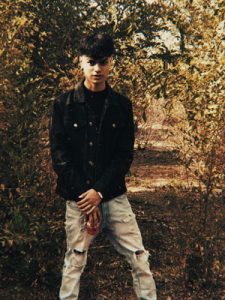 Some records are terrible from the first listen. Some take several hearings to assess. Very few are hypnotic on the first time around. Instead this latter condition occurs often with an On Sunset release, and especially on 'If We Can Pretend'.
'If We Can Pretend' begins with an ambient and retro-cinematic intro, then the drums join in, a throbbing bass synthesizer soon follows, steadying into a thumping foundation. Then On Sunset begins to sing, and everything comes together in a rush of psychedelic loveliness. His voice is a deceptive one: simple, direct, to the point, but with a sad beauty apparent in its twang.
The singer's voice seizes your attention, and the production behind keeps the song focused, with arresting instrumentation and effects between the vocals. Lines of On Sunset's lyrics float like poetry over everything. Unlike other artists where you try to relate your situation to the songs, On Sunset's work just seems so natural, like a conversation with someone you grew up with.
"You dance around in my head. Littlest did you know, you're stuck. You're embedded in my chest. But you don't understand. So do you maybe wanna pretend that we found love, or maybe I'm just going a little crazy. You told me that I was gonna live without you. But I lay here dying for you. So maybe if we can pretend then I'll be the happiest I can ever be. Do you understand me," sings On Sunset. His tone both desirous and daunting. I can't think of a track that sounds anything like it.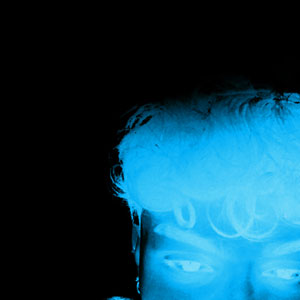 Imagine a song that manages to draw influences from music that came before it, but manages to sound like no other one track. A song that is able to detail emotions on the human sphere in such a way that, even if you've never experienced it, you somehow manage to know what it feels like. A track that is so compelling, and challenging but still remains completely free of any pretense. Well it actually exists, and it goes by the name of 'If We Can Pretend'.
There's an obvious progression from the days of 'Daddy Issues', where it was already obvious that On Sunset was a talented songwriter, but there are traces on 'If We Can Pretend' which demonstrate a maturity and progression.
All achieved in less than two years. On Sunset makes modern pop songs which have a substantial amount of sonic exploration and lyrical depth. Whether you like it or not, there's no denying that there is something about the lyrics, the production, the vocals, and the song's atmosphere that makes it special.
Spotify link to On Sunset – 'If we can pretend':
https://open.spotify.com/album/6sXyyaO4v5QngfUNICqVHB?si=itp2xPJkSXCKp-x1C1QDoQ&dl_branch=1
On Sunset YouTube:
https://youtube.com/channel/UCIR2iy_Wpn2y5xqwzU9UxRQ
Second channel:
https://youtube.com/channel/UCdj1UvkS5laIW6Hovteb4Vg
Please follow and like us: