The album titled 'NDemand' will feature her latest singles 'Omarion' and 'The Prayer'.
Memphis, TN – Rising artist Nesha Deshaun has confirmed that she is currently in the studio working on a new album. The album titled 'NDemand' is set to be released later in 2020, and promises to bring great things from this multi-talented superstar in the making.
Since Nesha was discovered in the year 2018 by Hip Hop legend Jermaine Dupri and signed Sony/ATV Music Publishing, she has more than proven herself as a songwriter, writing for major artists, and also releasing two smash smash singles 'Sofa King' and 'Alexa Play'. Nesha latest project 'I Am ND' was also a major success in summer of the year 2019.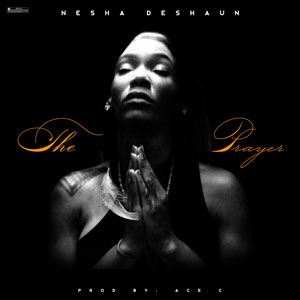 Over the years, Nesha has been recognized and worked with many industry A&Rs, managers, such as Miami Mike, producers, and major and independent artist for her work. The 'Best Kept Secret' crooner has since been nominated for Memphis Hip Hop Awards "Slept on Artist of the Year and Female RnB Artist of the Year" and Atlanta Hip Hop Awards "Slept on Artist of the Year".
Nesha Deshaun is the true definition of 'ND'dependent ". According to her, her motto "Never let them tell you what you can't do" has been her motivation and drive over the years. You can listen to 'The Prayer' on Apple Music.
About Nesha Deshaun
Born and raised from the musical backgrounds of Memphis, Tn. Nesha is an independent, multi-talented artist who began singing and performing at the age of 6 and writing and producing her own tracks by the age of 11. She realized her talents as a writer after winning the "PROLINE/ Just for Me" jingle contest in 1998.
Her professional experience began when she attended Stax Music Academy at 14, where she learned the art of show production, performance, vocal arrangement, and harmony. Graduating out of the academy and Germantown high school, she moved to Atlanta, Ga where she was enrolled as a student at Clark Atlanta University.
Connect with Nesha Deshaun:
IG @neshadeshaun
Website : www.ndpendent.net
Apple Music:
https://music.apple.com/us/album/the-prayer-single/1510530333
Spotify: https://open.spotify.com/album/4veAxOa2RU2STEqpsiCzs4?si=aIbsj6Y3SHWt4tta9bm_Rg
Pandora: Nesha Deshaun radio
Please follow and like us: