In November 2013, Neonomora's self-titled EP earned her the title of "Best Indonesian Album 2013" from Rolling Stone Indonesia. The next year her follow-up album "Seeds", earned Neonomora a nomination for Breakthrough Artist of the Year from NET TV. Neonomora, whose real name is Ratih Suryahutamy, was born in Jakarta, Indonesia, but she has gained inspiration during her time living in China, Australia, and the United States.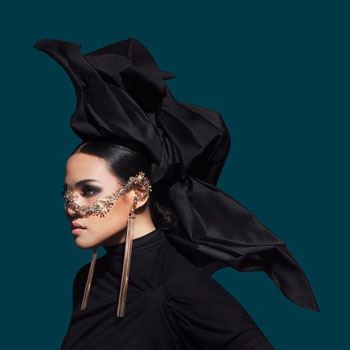 "Be Still, My Soul" is the third and latest single to be released from Neonomora's upcoming album, entitled 'Waters'. The track is one of the most gorgeous and heart-warming heard in a while. Thoughtful and beautiful lyrics delivered by Neonomora's incredible sultry voice are wrapped in velvety, electronic, mid-tempo drum loops and feathery synths.
This is a song I can put on repeat and listen to over and over and never get tired of. It still manages to send chills up and down my spine on each subsequent listen.
With the releases of "Be Still, My Soul", Neonomora marks herself as one of the true, original, fresh and innovative artists in music. The haunting lyrics, smooth voice and epic instrumentation make this a fine recording, while the rich, lush and atmospheric production compliments her beautiful voice.
"Be Still, My Soul" is a truly engaging project. For those unfamiliar with Neonomora she has an ethereal, yet earthy voice that is initially unusual on a first listening but then warm and inviting on a second.
"Be Still, My Soul" is a track that needs, and deserves to be appreciated for its own merits – and it has quite a few of them. Give it a few listens and your initial surprise will turn into a smile – the smile of discovering more great music. And the smile of affirmation: that Neonomora is an interesting, talented artist well worth watching out for.
You will be drawn in by her poetical romanticism laced with visual imagery. Her vocal timbre is dark, haunting, and euphorically comforting at the same time. "Be Still, My Soul" has an exotic, unique, consistent musical and emotional vision.
OFFICIAL LINKS: WEBSITE – TWITTER – INSTAGRAM – ITUNES
Please follow and like us: