Mrjg1yruthmusic, who has his own production house called Yruthmusic Productions, has come up with riveting rap and hip hop tracks with brilliant artistry and usual flair. Chazo drills his inescapable artistry in Hip Hop by capturing the essence of the genre to the fullest. The Moreno Valley rapper Lil Thirsty steals your breath away with his captivating artistry.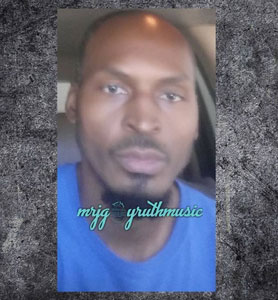 Mrjg1yruthmusic, who is based out of Atlanta, GA is also known by the name James Gaines. He is a phoneme alchemist, able to commute syllables creating rhymes that go from word to concept to song, like a masterful freestyler. He has got good ear for beats, and there is not a miss on his playlist. Even the stranger choices reveal themselves as fitting backdrops for Mrjg1yruthmusic's rapping instincts.
On "Pick It Up" for instance, the rapper revs up his flow midway through the song, enhancing the beat's soulful smooth sound, by calling attention to its intense pitch instead of its steady tempo. His flow and delivery alone knock the bars over the fence. He is focused and his narrative is sharp. The swing of this production and Mrjg1yruthmusic's flow are a winning marriage, as the rapper finds the ideal pocket and the perfect groove.
Mrjg1yruthmusic's voice has an unusual texture, which is all his own. His flow can frame any mood and any beat. He is versatile and his music is the perfect fit for car rides, clubbing and working out, or even chillin'. Mrjg1yruthmusic has rarely let down his fans since his debut album release in 2011, and his latest single "Pick It Up" is no deviation from the hype of his previous works.
OFFICIAL LINKS: SPOTIFY – REVEBNATION – TWITTER – INSTAGRAM
Please follow and like us: