"Misty Blanco The Theatrical Artist, The Blaquanese Rockstar" new single "Music Box", is one the world of music has been waiting for since the classic days of Rock, when it was all an innovative unique new sound. Misty Blanco's new record has had us all on the edge of our seats, as she chants Hebrew and makes Japanese sound effects in her adlibs. Misty Blanco has created a new lane of Rock. We all became fans of her new genre of music as we watched Misty Blanco do a 90-day spiritual cleansing just to make this album.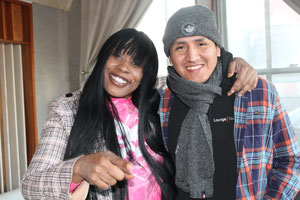 Misty Blanco shared some of her moments of her journey on Instagram quickly becoming a success virally overnight. Watching her evolve has made us grown to love her and her new hit reality show called "The Blaque Okane Rockfest Tour", streaming on Roku and all streaming devices.
Misty Blanco has discovered contestants for her show from Virginia one named Supah Defari, two artists from Baltimore, names Lil Uddie and Jamo, and countless more who compete to be on Misty Blanco's Tour.
While Misty Blanco's single is anticipated to drop, we have news that Misty Blanco & rock star and actor Tom Proctor will be doing a major debut together. This is something we would love to see, as this would be a magical moment in musical history.
Tom Proctor is an American actor, best known for such films and television series as Lawless, Justified, the role of Biddee in 12 Years a Slave, Django Unchained, Looper, Touched by an Angel and the role of Horuz in Guardians of the Galaxy.
Misty Blanco has created her own sound of music by stepping into the realms of being a theatrical artist. Misty Blanco is a theatrical art piece in music we all have grown to love, since watching her on M.T.V as a reality star on P Diddy's Making The Band 2 to becoming Misty Blanco the sensei of music "The Blaquanese Rockstar!"
She has definitely forcing other female artist to become creative again without so much sex selling as she creates a lane for herself as the artist who has proven it can be done.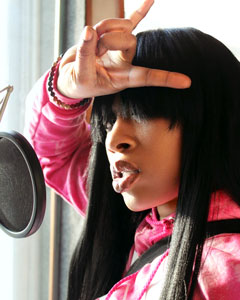 Misty Blanco is the artist who is paving a way for the entertainment world to become creative again. Misty Blanco is also introducing us to her new glam squad Rich Hair Club, Hair Ocaine, one of her designers mentioned Blackstarr, and one of her skinologist Sexy Chocolate who is a part of ass isting in the Misty magic of Blanco Season.
Misty Blanco also introduced her audience to another artist named "Fat Bible" who is set to be a featured act on her tour.
"Misty Blanco The Theatrical Blaquanese Rockstar", new hit single "Music Box" is the most highly anticipated song to hit the market by Spring of 2022. Misty Blanco is expected to hit the Top 10 in no time because of the different sound of music she has created.
Connect with Misty Blanco:
The Misty TV Firm Corporation (310) 661-8247
Instagram @mysterious_mistyblanco
Email: themistytvfirm@yahoo.com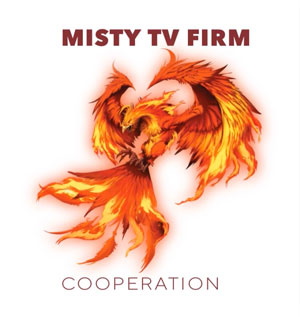 Please follow and like us: