Singer, songwriter and guitarist, Michael Goldberg has been a touring and performing musician since 1994 having played in various bands in California, New York and Arizona. As a member of bands such as Zero Tolerance, Kaluka Bone, Book Fair, and Summer Here Kids, he has performed with National acts and shared the stage with legendary musicians such as Robin Trower.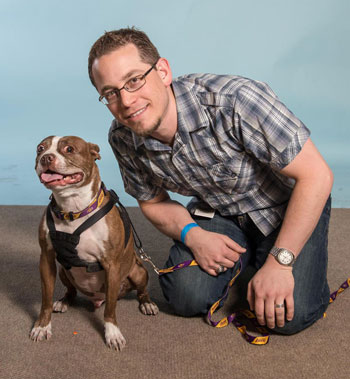 Recently Michael released a song as a tribute to a fallen friend, entitled "When It Rains".  The song was written shortly after the death of Michael's lifelong friend, Allan Goodman – an up-and-coming musician in the Texas music scene who was branching out into Nashville while battling stage 4 cancer.
Before writing this song, Michael had been struggling with his own tragedies – the loss of his father and discovering his newborn son was deaf. Michael says that he had lost the desire to write music as well as the joy he once got from listening to it.
Allan Goodman's passing relit Michael's creative flame which flourished into the intensely burning fire that is "When It Rains". The heart of rock can be boiled down to a few chords, a catchy riff, and the right attitude. But if you want the heart and the soul, the mind, body and the spirit, and all of its possibilities, "When It Rains", is where you'll find it.
Of structure, style and scope, "When It Rains" is Michael Goldberg's musical ode to a friend, and an endeavor to bring solace to all those who had loved Allan. The spirited playing of Evan Parness on drums and bass and Michael on guitar is evident throughout the lusciously layered, but never overdone musical arrangement.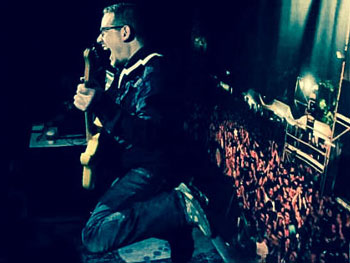 However its Michael's emotive voice with its big and bold sound, and wide-reaching range that captured my attention above all else.
His soulful intonation warmly wraps itself around the eloquent lyrics, but as with all truly great songs, it is as powerful for what the lyrics don't say. We, the listeners are left to ponder, create and fill in the gaps in this epic about the vulnerability and emotional nakedness of life without a lost friend who was always there for you. This is pure musical beauty!
Hopefully this is the start of a new prolific era for Michael Goldberg. The all-round high quality of his work certainly deserves a full-length album as much as our ears desire listening to it. Michael took me back to the excitement of first hearing Bob Seger many, many years ago. He delivers that same soulful honesty in his performance – a rare trait in today's fickle industry.
OFFICIAL LINKS: BANDCAMP – YOUTUBE – APPLE MUSIC – GOOGLE PLAY
Please follow and like us: