Hailing from a small town in Sturgeon Falls, Ontario Canada, 28-year-old producer and artist, Matt Gingrass has been producing music since the age of 16 years old. New to the industry, Matt has been inspired by music creators such as Martin Garrix, Avicii, Tiesto, and Nicky Romero. The Canadian producer has a talent for creating affecting, and yet danceable music that stirs deep emotions in the hearts of listeners, and his newest track "Tears" is a prime example. Opening with soulful female vocals and gentle keyboards motifs, the takes a gradual incline toward a classic, progressive buildup and a goose-bump-inducing drop.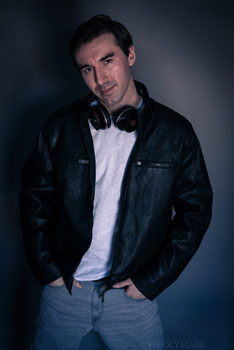 The single, "Tears", quickly proves that Matt Gingrass' talent is ever-evolving and here to stay. Proving to be a mainstage masterpiece laced with sweeping synths and a resonating bassline, Matt truly enhances the euphoric melody of the track.
Working in an impeccable breakdown of layered chords, sublime pads, and poignant vocals, Matt utilizes them all to a stirringly dramatic effect creating a larger than life atmosphere primed for the festival airwaves.
 "Tears" is a sonic gem with a strong influence of Progressive House and Electro. It has all the makings of a mid to upbeat house anthem for those feel-good dancefloor moments.
The track is propulsive, yet not over the top; comforting, yet still energetic; a dance track, and yet entirely suitable as a cool-down at the end of the night. The featured vocalist is talented artist; her voice fits in perfectly with the musical bed, to elevate the track to another level.
"Tears" is sure to get dancefloors spinning with its yearning vocal, which adds even more emotion to the already deeply charged musical arrangement. With his combination of innate artistry and innovative attitude, Matt Gingrass is ready to embark on his journey among electronic music's elite.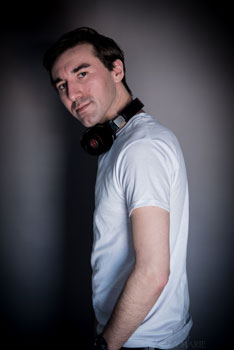 "Tears" is the perfect introduction to Matt's music, and its energy and tunefulness are contagious. It is so infectious because the producer and singer's signature sounds shape the song to form a memorable whole.
Matt Gingrass brings his ever-dynamic and high-detail style that complements the radio-friendly and soulful vocals, which soar with grace and elegance over the feel over the music. Riding on a rippling pulse and a heart-warming melody, "Tears" is driven by the marriage of Matt's technical skillset and his ear for catchy melodies. The feeling is that Matt did not rush this project but instead let the music lead the way, and the result is a stunning recording.
EDM has really changed the face of popular music, and has become a prominent fixture at the top of the charts. The problem is that many of these tracks have become cliché and generic. This is a trap that Matt Gingrass has not fallen into.
His music is created by combining state-of-the-art production, emotion, and humanity. In its lyric, its melody, and in its sound, "Tears" delivers all three of these elements at once. This is evidence that Matt Gingrass knows how to engage listeners, and will be inviting a broad audience of adoring fans to his table.
OFFICIAL LINKS: INSTAGRAM – FACEBOOK – REVERBNATION
Please follow and like us: