Martone was born on June 23rd in Lansing, Michigan as Martone Lynell Williams. He is an EDM, R&B and House music artist. At the age of thirteen, the youngest person to enroll in Continental Cablevision's Pulic Access Producers course he created, produced and hosted Video Control, a music video program that was broadcasted on the public access network. By its third year, the show became syndicated and could be seen in major cities New York City, Phoenix, and Cincinnati.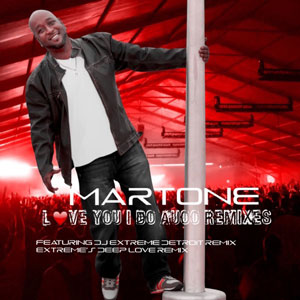 In the show's decade long run, Martone interviewed rising stars, Will Smith, Queen Latifah, En Vogue, Vanilla Ice, and Public Enemy. In April of 2007, Martone officially founded Enotram Entertainment, Inc. serving as the creative hub for all of his multimedia productions,
With his ability to produce and develop catchy club tracks, Martone has created Electro-House music that is not merely meant to go through the ears of listeners on a night out, but in many cases throughout the grind that occurs during the rest of the week.
Though various releases, not least his latest singles, "Groove Tonight | Extreme's Late Night Remix" and "Love You I Do Auoo | Extreme's Deep Love Remix" makes him far from a rookie at his craft, and allows Martone to showcase himself to the world as one of the top dogs in the industry.
As expected with any music in this genre, the majority of the Martone's sound is developed with a distinct energy that is meant for and amplified in the loud, dynamic atmosphere of a night club. Though like many of his peers in the industry he also has the ability to balance his music mixes by releasing more relaxing arrangements to offset the heavy dosage of club-hit sounds.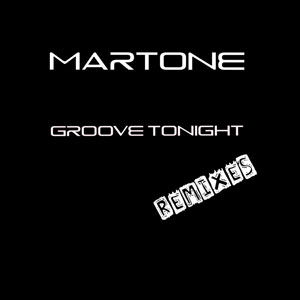 On these latest tracks Martone seems content to stick with what he knows best, which is to create something that is meant both as a dance anthem and a late night lounging piece. And at the end of day, being one of the best at doing that very thing has gotten Martone this far.
If you are familiar with the type of Electro club and lounge anthems that make you wrap your arms around your best girl while waiting eagerly for the break downs and build-ups to finally be thrust upon you while sliding to the profound basslines, "Groove Tonight | Extreme's Late Night Remix" and "Love You I Do Auoo | Extreme's Deep Love Remix" offers plenty in that department.
With Martone you get the kind of music you can simply bounce to or just chill out to.  Overall, as far as Electro-House music is concerned, these tracks represent a good accomplishment that will definitely not leave any avid fans of the genre disappointed while simultaneously providing enough high quality material to bring audiences to their feet consistently.
OFFICIAL LINKS: WEBSITE – CDBABY – FACEBOOK – TWITTER – INSTAGRAM
Please follow and like us: