"High Levels" is the new single by Yazoo City, Mississippi artist Lil Fifty, who is currently working on his mixtape "Underrated", ready to drop on January 1. Lil Fifty is determined to prove himself. The post-genre rapper, singer and rebel is aiming to be huge streaming platforms, while creating a hardcore fan base. He's among today's most expressive and experimental hip-hoppers, out to brand his versatility. Lyrically, he vacillates between channeling the street preacher, existentialist cash-stacker and haunted game-player.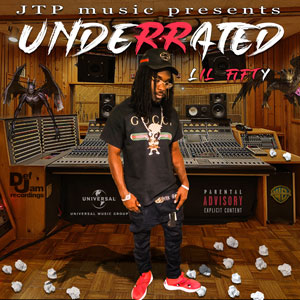 Lil Fifty has been unusually busy, along with the style of his contemporary rappers, sublimating raw ambition into his studio output and exploiting vitality as a strategy. The result is this new banging single and upcoming mixtape.
In his work, the inventive rhymes are consistently present, and strengthened even more by his knack for one-liners. On "High Levels", Lil Fifty is on red hot form throughout, firing shots like a high-powered artillery gunner. The track is jam-packed with incendiary moments, while the bare bones bass-booming production allows for a trip back to the glory days of booth-spitting.
Unlike his scattershot contemporaries, Lil Fifty possesses a palpable sense of focus. He's concise and straight-to-the-point, with no signs of over-indulgence. The song also marks the rapper's improvement as a writer, who's skilled at throwing together tautly wrapped rhymes and witticisms.
With production and lyrical flow that shares soul, verve and urgency, "High Levels" manages to find a balance between necessary gravity and inviting wistfulness. The song is the product of these times, so while it may roll within the genre tropes, Lil Fifty elevates his game, establishing his voice and strong vocal presence.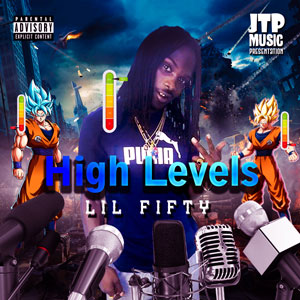 He jacks up the quality and sands off the rougher edges of a sound that has understandably been in development. And is now ready to carve out an enviable niche for himself in hip-hop. I'm not sure how long he has been torching microphones, but it has to be said that Lil Fifty sounds very much like a veteran on the mic.
It is that level of experience and perspective that he brings to "High Levels" that makes this record special. There is a fiery battle-worthy approach to this track that can be seen by its cover art and the title of the project. This song is incredibly intentional and focused by design. It provides us with a precise and intentional lyrical theme from Lil Fifty.
This is not a showcase of lyrical dexterity just for the sake of displaying his wordplay. Make no mistake, nimbleness are abundantly present but that is not the focus of the project. Instead, Lil Fifty wisely chooses to focus on the impact and meaning behind the words he strings together.
The result is a track that feels like a reflection of Lil Fifty's will to ascend towards the top of his class. The track will likely garner major attention as it pulls people in with its punchy words and flowing rhymes. Over and above the title "High Levels", there truly is a high level of quality and options here for all kinds of rap fans to enjoy and get attached to.
OFFICIAL LINKS:
https://music.apple.com/us/album/high-levels-single/1486976993
Instagram: jtp500
Snapchat: lilfifty
Twitter: Lil Fifty
https://v.triller.co/5OklYQ
Please follow and like us: