Rap and hip-hop music have seen a meteoric rise in recent years, with a constantly growing pool of new wave artists who are taking the music industry by storm. With the help of streaming services like SoundCloud and Spotify, these rising stars are finding their platform and amassing a massive following of fans and industry presence. Among the underground arrivals, Koarvs from Portland, Oregon, stands out as an artist to watch.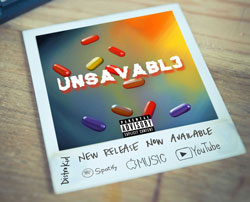 Koarvs' playlist is currently a treasure trove of catchy singles, including "Unsavabl3", "Burn!Ng 0Ut" and "What can you Take" (ft. AVERY), as well the EP entitled "Wishes", which showcases his immense talent and potential.
A smooth-toned melodic lothario with an intrinsic groove, Koarvs' incisive verses and addictive hooks are the perfect recipe for a hit. But what truly sets him apart is his songwriting prowess, which is on full display throughout the EP.
The suspenseful atmosphere and sweeping synths of "Death Wish", launch the proceedings, quickly showing off the intoxicating qualities of Koarvs' moody and melodic vocal delivery. Between the skittering hi-hat's and handclaps Koarvs' nuanced delivery will have you hitting the repeat button.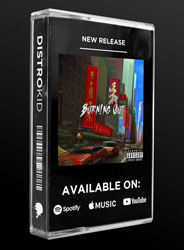 Unsurprisingly, "Intense Thoughts" confirms the goodness of the opening track, as Koarv continues to mesmerize with his sweetly melodic tones and haunting storytelling. It soon becomes clear that each of his songs are wrapped up in dense musical atmospheres.
The track "Ind!pendent" is another standout, with its infectious beat, rumbling bottom end, and Koarvs' ability to capture bravado and vulnerability within the same breath. Aside from the lyrics that he drops, I also love how his smooth melodies complement his expressive demeanor. Koarvs' words are easy on the ear because of his infectious melodies. I feel like they seep in easier than those of his contemporaries do.
"Crazy" maintains the hazy and wistful aesthetics of the previous beats, but adds a soulful element. From the moment you press play on this track, you can tell Koarvs wanted to do everything he could to convince listeners he wasn't an average artist. One of the key elements to next level success in hip-hop, is to never let the production outshine you, which is exactly what Koarvs sets out to here, with another hypnotic vocal delivery.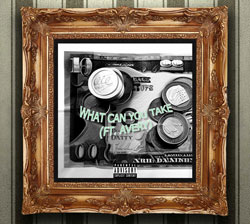 The EP closes with "Garden" ft. ihatehara, showcasing Koarvs' ability to collaborate and create a track that is both catchy and passionate in its execution. Throughout the EP "Wishes", Koarvs puts forth a collection of songs that display an underlying depth and plays to his strengths. Elements that are confirmed on this closing track, and when he shows his sensitively indulgent side, this EP shines brightest.
Listening to "Wishes" is an experience that will leave you hooked on Koarvs' sound. His unique approach to hip-hop is a breath of fresh air, and he is undoubtedly an artist to watch in the future. Koarvs has all the makings of a thriving modern-day new wave artist, and with his growing catalog, it's only a matter of time before he takes the industry by storm. So don't sleep on this rising underground voice – he's definitely one to keep an eye on!
OFFICIAL LINKS: Instagram @jaxtrautwein_
Soundcloud-https://m.soundcloud.com/user-274852207
Spotify-https://open.spotify.com/artist/1oFCI0lLdIU3EzdC6Bk5Pm
Apple Music-https://music.apple.com/us/artist/koarvs/1678598308
Please follow and like us: