Refreshed and refocused after a last year's "Restitution", King Draper rebounds back in 2017 with what could easily rank as his best work to date. As other emcees have fallen by the conscious curbside due to a number of diverse personal reasons or misguided mainstream pleas, this Birmingham, AL, native born Adrian Duval Owen II, continues to deliver music that strives to invoke change – be that on a personal and intimate level or on a global socio-political plane.
The new album – "A Window's Life (A​.​W​.​L​.​)" – introduces itself with a few somber, contemplative notes from a piano. Then the strings awake from their slumber and start swirling. Another slurring analog keyboard line slides in. "Yeah, in this life you gotta make the right decisions", King Draper says with resounding confidence.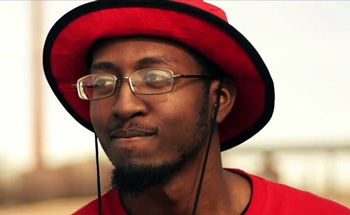 Elevated by the melodic burst of the quintessential Skeyez beat, King Draper proceeds to dole out his verbal address: "Another fork in the road, you see this decision is eating me." This intro is inviting, stern, buoyant, and level-headed all at once, establishing a theme of restrained optimism on the tortuous roads that we have to affront in our lives.
It's deftly followed by the banging street symphony "Radio" ft. Poet, where the wise emcee is not preaching, just leisurely speaking, playing the world-weary yet still-hopeful documentarian. Gazing into personal relationships on "Vindication" produced by Breezy, King Draper, refreshingly confirms a recurring theme: "The days come and they go, it ain't no stoppin' time, but why waste it letting dark souls stop our shine."
King Draper's flow is slowed and smoothed out, with understated emphasis and emotion taking the place of young-buck flashiness. There are less instant-gratification couplets, but more of each verse's rewarding intricacies which become evident with multiple listens.
Sonically, "A Window's Life (A​.​W​.​L​.​)" is utterly listenable: With 17 songs, the record might appear as a long boring haul, when instead it is as succinct as its title. Making the album fly by even faster is the intrinsic sense of continuity provided by the mountain of producers who deliver absolutely gorgeous, organically sounding soundscapes – each able to exuberantly push this lyrical beast to unleash superior oratory skills. Warm, twinkling pianos abound, as do rich swooshing synths.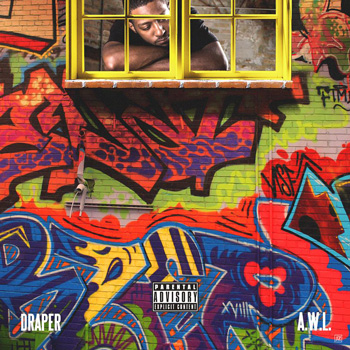 All throughout the album King Draper proves himself to be an inventive, natural talent behind the mic, as on the smooth "It's Still Love (ft. B-Hold Da General)", on the spiritual and soulful "The Rising (ft. Blackheart & Jasmine)", the head-nodding, but conscious "Random Thoughts", the slow and intimate "Naked", and the gospel-induced "Blinding Light (ft. Judah Morrison".
But to be honest there are no skippable songs on this recording, so you can press play just about anywhere you like and come away fully satisfied beat hearing a quality beat, lyrics withy substance and a flow that will nurture your soul.
Clearly this album's appeal stems from King Draper's passionate honesty. This invigorating trait comes across whether he is talking tender on romantic weaknesses or spitting unflinching, detailed narratives chronicling downtrodden plights. King Draper lends power and self-worth to the listener.
He raps like he's standing on every street corner in the city, or in the living room of your home reporting live from the scene like an eyewitness. "A Window's Life (A​.​W​.​L​.​)" works as sharp commentary because it balances King Draper's acute mental perception, with his secondary insight, taken directly from his observational skills.
OFFICIAL LINKS: WEBSITE – FACEBOOK – TWITTER – INSTAGRAM – BANDCAMP
Please follow and like us: