"That Day Never Came" is music you will listen to forever. Junior Turner has a unique ability of singing a song and taking the listener to where he is. Unless you just want rap or dance music, this is the track you should be purchasing. It is great listening music. Junior knows his strength is connecting and communicating a lyric so that you feel something. His voice sounds terrific. No doubt, this track is chock full of heartfelt, gorgeous lyrics and an earworm melody, sung with passion and heart by a great singer.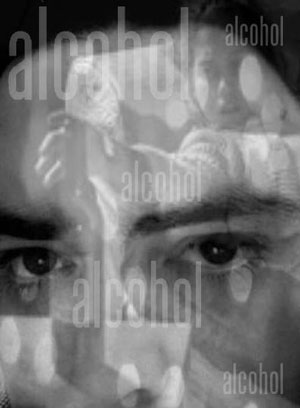 Junior Turner authentically connects with "That Day Never Came". You can tell this is the product of a real musician. To be honest, I am huge fan of Turner's and always admire the range he possesses both vocally and emotionally as a singer. You could probably hand him any song with a message and his heart and soul are in it. And that is what I love most about Junior. He takes a song and seems to look within his soul to find the truest meaning and message he can bring from the lyrics with his voice.
Junior Turner is an organic artist, very much in depth with his emotions and feelings – a very sensitive music writer, his lyrics are heartwarming, they make you ponder and can make you cry. On this occasion Junior tackles the problem of alcoholism and the devastating effects it can have on relationships. As for his vocals on "That Day Never Came", I think comparing it to pure honey is nothing but fair. Junior's voice is flawless, deep and plays on your heart strings, as he moves from mid-range to high notes, smoothly, comfortably and confidently.
Sometimes, things really work out well for the listener. Along comes a guy, who simply delivers a beautiful, well-written, affecting song. The sound is great – a wonderful collage of sparkly guitars, emotive pianos, engaging strings and plenty of melodic hooks. And the vocals are great.
"Slow and steady wins the race, and cream rises to the top," they say. This is the case with award-winning singer, Junior Turner, as he just keeps plugging on, releasing a stream of superb songs that go toward completing his already platinum quality catalog.  "That Day Never Came", is set for official release on Friday, April 1st 2016.
Junior Turner Milestones: in April 2014 Junior picked up 'Best Pop Song' at the prestigious awards ceremony for 'the indie music channel' as well as 2 awards in Los Angeles in December 2014 at the Akademia Music Awards. In 2015 Junior Turner went on to win his 2nd award in Hollywood picking up 'Best music video' for his song 'Save Me' & late 2015 he picked up 'Best pop song 2015' for 'Save me' at the Josie Show Music awards in Nashville USA. At the 2015 USA radio music awards voted for by USA radio presenters Junior Turner picked up both 'Best pop artist 2015' and 'Best pop song 2015' for 'Save Me'. His music videos are now being broadcasted on national USA TV and in several other countries. In his career Junior Turner has worked with some of the UK and world's finest musicians and producers for who he is held in high regard with.
JUNIOR TURNER OFFICIAL LINKS: Artist Website – iTunes – Twitter – Facebook – Youtube
Please follow and like us: