If you already know and heard John Tafaro's work, you're going to love his latest single smooth Jazz single, "Walking Around on Sunday". Robust, full bodied, sophisticated, mellow and mature, the song plays testimony to Tafaro's writing, arranging and production skills. John Tafaro has been producing since the early 90's, beginning with helping local bands get needed exposure through his public access show "Turn it Up!!".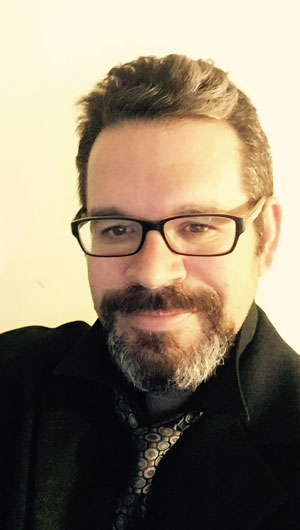 Since then after a chance meeting with Mark Tinley a digital audio expert and who also at one time programmed keyboards for Nick Rhodes of Duran Duran, John decided to take his music production skills to the next level. John composes and arranges mainly Smooth and Contemporary Jazz.
Perfectly carved for soothing, "Walking Around on Sunday" is an ideal means to escape this hustle and bustle of life – An escape to a peaceful dimension where the sparkling saxophone, tone-full guitar, and glitzy electric piano keys are a healing potion to any and every soul.
Needless to say John Tafaro leans toward the contemporary nature of Jazz with inclinations more to an underlying improvisational feel by the lead instruments, with the sax being predominantly featured. Along with some sweet embellishments and the crisp clean production, the song has a stripped down superstar lounge feel to it.
While "Walking Around on Sunday" focuses on the super smooth musical interludes and interactions between the horns and the electric piano and guitar for the most part, the core of the track is the impressive lean drumming and elegant rhythm section on the whole. Aided by his technological skills, Tafaro is able to pull his Jazz productions into the computer and electronic-dominated era with ease, while always keeping the organic and live feel at the forefront.
The music here is grooving and synchronizing perfectly, and is always relaxing, romantic, breezy, and smooth. John Tafaro could be compared to the latter day Paul Hardcastle, as they both share the 'electronic side', which John likes to incorporate into compositions. The two also share the fact that most of their tunes are fronted by the signature saxophone sound. The sound is never intrusive, and just provides a good background vibe for relaxing, or conversing with others.
John Tafaro has got this groove down to a science – perfect contemporary type jazz music, with no distracting vocals or sound effects. If you're into 'smooth jazz' artists, then "Walking Around on Sunday" will blend quite well with your tastes.
OFFICIAL LINKS: SOUNDCLOUD – CDBABY – ITUNES
Please follow and like us: