Joe$tarr drops a preview to his new upcoming song, entitled "Tarazan", and seems like everyone is in extreme anticipation of its release. Born in Southside Jamaica, Queens, New York City, Joe$tarr developed his skills by performing showcases in all the New York boroughs – from The Bronx, to Queens, and Brooklyn.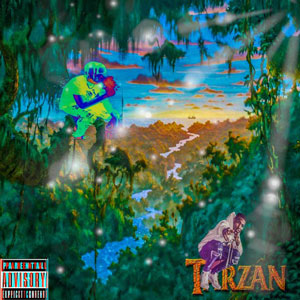 The game has certainly changed since last decade. The old gatekeepers of music have lost their power. Radio is dying. Blogs, streams, and social media are where it's at now. There are more platforms to get exposed than ever before.
Hence artists like Joe$tarr can suddenly come out of nowhere to dominate the world. He is a rapper full of skill, charisma, and just the right amount of rebellion in his blood. Joe$tarr is a rare artist, whose self-styled personality is one that will hardly fade.
Joe$tarr delivers packed bars, combined with moody, rabid energy and twisted vocal stylings in his songs, and is a perfect example of rap's new wave which is steadily taking over the industry. Track after track, Joe$tarr continues to elevate and evolve.
Looking to make a major impact before the year is over, "Tarazan" ft. Crayzo could just be the song to set Joe$tarr up the ladder, on his way to success. The brand new single shows Joe$tarr's versatility and also the capability to prove he's one of the NYC's talented artists.
OFFICIAL LINKS: INSTAGRAM – SOUNDCLOUD
View this post on Instagram
Please follow and like us: