Hip Hop is an ever evolving genre. With each year comes a select group of new artists shining with potential, ready to take their place on the genre's mainstage. 2021 has been particularly loaded with outstanding and forward-thinking artists from across the nation. Jiggy Draco is an emerging artist hailing from Pittsburgh, Pennsylvania, whose sound knows no boundaries. Which comes as no surprise if we flip through Jiggy's exposure to diverse artists such as The Doors, Sade and Kanye West. Jiggy Draco dropped an initial single, entitled "Juice", in 2020, which featured IncludedJay. Jiggy has now dropped "I Don't Know" produced by NilPurp, which is the artist's first solo single, and a track taken off the album "My Biggest Revenge".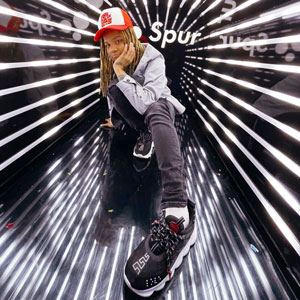 The new single, marks the artist's transformation into a genuine talent. The versatility of Jiggy's expressive voice and melodic cadence, shows the artist's ability to swap voices on a dime from one song to another.
Jiggu's immediately identifiable high-pitched voice, remains distinct from the mid-tempo slapping beat. Jiggy Draco is a future-centric rapper with an unrivaled gift for winding lyrical croons and hooks. The artist exhibits an otherworldly-like voice, capable of delicate melodies and hard bars alike.
Jiggy Draco knows how to grab attention and hold it, a skill the artist proved again and again on the previous single, and now again on this one.  Jiggy may not be in all the headlines just yet, but the artist's music speaks for itself, putting Jiggy in a position to reach the next level soon.
Moreover, Jiggy Draco's colorfully multi-stratified image and bouncy, twisting melodies, makes the artist stand out greatly amongst competition, and we can guarantee from listening to the music that Jiggy's trajectory is limitless.
Just when you thought you'd finally heard it all, when it seemed that the boundaries of new wave Hip Hop had been stretched to its limits, Jiggy Draco tears apart the fabric of that notion, introducing a fresh and unique sonic aesthetic on "I Don't Know". It's enough to grab your ear on the airy flow and song construction alone.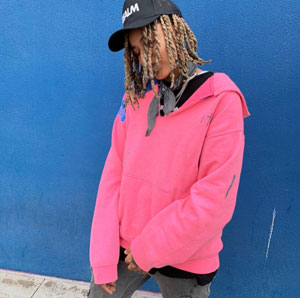 The song is a completed idea, not a half-baked or unfinished outline of a track. From the beat, to the lyrics, and the delivery, "I Don't Know", is a well thought-out project. This quality should allow listeners to give Jiggy Draco the benefit of the doubt when it comes to the artist's creative credibility.
Most of the genre's brightest stars commonly exist at an apex of originality, authenticity and influence. It's not a strange thing to hear an upcoming artist say they're going to be the next big thing in a few years' time.
Some have succeeded in accomplishing those lofty claims, while others have missed the mark, but Jiggy Draco is on pace to reach that goal, simply because the artist is cut from a different cloth. Jiggy is managing to figure out an original sound from internal creativity.
With all eyes on the modern Hip Hop scene, and everyone wanting a piece of it, Jiggy Draco seems set to make the quantum leap and snatch a seat at the table in 2022.
OFFICIAL LINKS: WEBSITE – INSTAGRAM – YOUTUBE – APPLE MUSIC
Please follow and like us: