Jesse Donovan refers to himself as a shadow producer, which is kind of a reference to a ghostwriter. He is a multi-instrumentalist, film and video game composer, voice actor, mixing and mastering engineer, songwriter and one-person-band. A degree in music composition and over 25 years of experience and training in various musical and audio specialties forms a solid foundation for the diverse musical projects and personalities Donovan juggles around, as he delves in anything from classical, rock, folk, Americana, and jazz, to metal. And in the case of his epic 21 track album, "Ashes and Thorns", Goth and symphonic metal.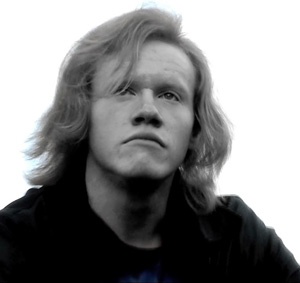 "Ashes and Thorns is a concept album about my personal inner struggle from death to life," explains Jesse Donovan. "An environmental illness changed my life in 2018, and I wrote these songs while in a sickbed, unable to get to my recording studio for a time," he continues. It was during isolation while sick, that he recorded the songs on an iPhone. He hooked up a mic, a guitar and a keyboard controller, directly into his smartphone to get the job done. Once Donovan got back to the studio, he was able to mix and record the other elements. The results are astounding.
Throughout "Ashes and Thorns" there is a sense that Jesse Donovan is bringing his personal emotions into musical art. It is a monumental work of near perfection full of passion and drama, where you can feel every single tone and word under your skin.
Donovan takes the listener into another space and time, it's a world where passion meets perfection, pain meets recovery, and darkness meets light. In some instances the album is more orchestral than symphonic. It's dynamic and suspenseful, as warmth and bombast walk together in the seamless stream of driving rhythms and soaring melodies.
Musically the songs are infectious, with captivating melodies, huge solemn passages, tasteful rocking guitar leads, some heavy driving riffs, powerful bass lines, explosive drumming, and mind-blowing orchestral/symphonic arrangements.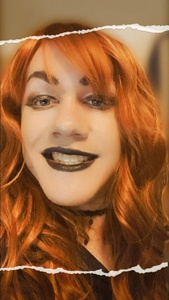 It's not easy to describe any of Jesse Donovan's songs, let alone the entire album, because there's just so much going on. Yet, for all its epic instrumentation and gargantuan sonic power, "Ashes and Thorns" is never overwhelming. It seems Donovan has found the perfect balance between melody and mayhem.
From the moment the album opens with the very cinematic "Odyssey of Shadows" you will be drawn deep into Jesse Donovan's musical world, which explodes into full action with racy "Breath of Life". Crushing guitar motifs invade "Emergency Department", before the dynamic strings sweep us across "Thorns".
Here, Donovan's voice shifts up a register as it reaches for the stratosphere. The piano dominated, "Let These Strings Sing Your Notes" leads to the soulful standout "The Story Ends". Jesse Donovan pours his heart into the majesty of this very engaging track.
Donovan keeps on unfolding his grandeur on the composition, atmosphere and emotional levels of "Liturgy", as he drags us toward "Obsessions", "You Remain" and "Compulsions". He drowns the listener in an ocean of squealing guitars, and staccato rhythms.
By this time, it can be noted that the production is rather top notch as each instrument and sound is given its moment to shine through the mix and makes for a lush listening experience. The confrontation of classical formations with metal stylings give birth to works of great beauty.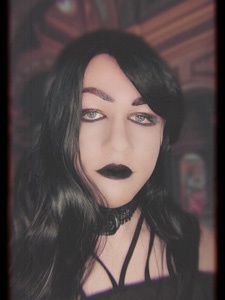 Jesse Donovan cleverly does not simply juxtapose these two worlds, but merges them within compositions rich in atmosphere and emotion. The passage from a string movement to a raging guitar riff, or the chaotic flow of the drums under an angelic melody seem natural and obvious. From "Creatures of the Night" to "Ashes", Donovan maintains that aesthetic perfectly intact, before succumbing to the piano driven interlude of "Keep Me Awake", where his vocals again rise to the occasion.
"The Dark Citadel" and "Like Falling Rain" continues the high-energy dynamic drama until the beautifully orchestrated "Freedom Words" set in. The dark churning momentum regains force on "Whispers in the Dark", before the pastoral acoustics of "Spring Is Here" leads us to uplifting "As My Hope Returns" and the conclusive "Solitary Reflections".
At this point, you'll be in love with the album, with its elegance, its majesty, melancholy and its hope. The orchestrations are gorgeous, the vocals moving and enchanting, and the moments of grandeur explode with breathtaking magnificence.
OFFICIAL LINKS:
Website: https://www.jessedonovan.com/
ReverbNation: https://www.reverbnation.com/jessedonovanmusic
Twitter: https://twitter.com/primrose_dark
YouTube(Coming Soon): https://www.youtube.com/channel/UCTvuxklidIrYLNL3ktMsclg
TikTok: https://www.tiktok.com/@dark_lord_donovan
Reddit: https://www.reddit.com/user/PrimroseOfDoom
Please follow and like us: