Jenny Bonner is an accomplished cellist and pianist, who after earning a music performance degree at Vanderbilt University in Nashville, TN, and post graduate degrees from Michigan State University, has performed in many concerts and recitals throughout her career. Jenny has shared her love of music with students for the past two decades and teaches high school students to become songwriters at Waverly High School.  She has now decided to take her musical career to a new level by crafting her own set of original, heartfelt songs that she is sharing with the world on her debut EP "Moments."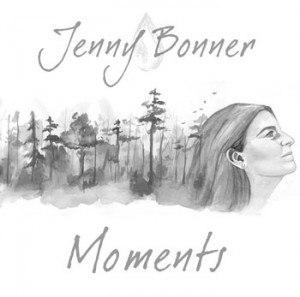 Much like every other artist, if you don't like her voice and style, nothing else will matter. But if you open your ears to it, you're in for an awesome journey. In so many ways, it's that 'simpler' time EP – an underwhelming and sparse production centered on melody, smooth textures and tones. The crunchy loud rocking of "No Room Left", being an exception to the EP's overall rule.  But everything else connects; the extraordinary delicate instrumentation, the surreal vocals, the twists and turns in the song structure, the chord changes, and the sincerity.
Time and place is irrelevant; it could be 1970 or even 2070. "Moments" is simply beautiful, surprising and accessible. Never jolting or awkward, it's a good balance to everything else out here today: music that's about itself, not a pop-culture moment. Something you would expect in the prime years of Carole King or Joan Baez; especially the opening 3 tracks, which kick off with the gorgeous and rich "Movin' On", primarily driven by the piano, an acoustic guitar, and the ever-present cello. The lyrics are the key to accessing the hidden depths of the piano-centric, beat-driven, "It Happened Today". A song which builds momentum, verse after verse, until it soars on the free-flowing and far-reaching melodic vocals delivered by Jenny.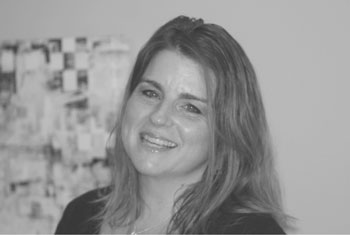 "Tell Me" tones down the temperature a notch, but not the emotional intensity, as Jenny enchants with both her voice and the rolling piano keys. Once I got this EP, I found to my relief that Jenny's work is consistent throughout and that it held my attention through repeated listens. Her tunes are pop-like in the way they hook themselves into the brain like Velcro while her lyrics are a double-edged mix of poetry and the traditional pop lyric. The good in this EP far, far outweighs the pretension that you might be expecting from a trained musician – simply because it does not exist.
On careful listening I came to love most of these songs, perhaps it will be all of them eventually. "No Room Left" and "Times To Remember" have absolutely no demerits, other than reminding me too much of what I can already find on the radio. Whereas "Movin' On", "It Happened Today" and "Tell Me" enchant and entertain me in a majestic way, and I suspect they are entertaining my soul a bit as well. How much popular music falls into that category?
Jenny Bonner will probably never find a massive popular audience. The idea of a classically-trained singing cellist, and pianist, who plays American folk-based music, would pretty much guarantee that. And unfairly so, as she harkens back to the traditions of singer-songwriter music, pandering to that elegantly mystical side that very few singer-songwriters achieve today.
OFFICIAL MUSIC: WEBSITE – BANDCAMP – FACEBOOK – TWITTER
Please follow and like us: