Jared Gentry, performing under the name Jay Gent is an 18 year old hip-hop artist from Easley, SC. His single "Always" comes from his debut mixtape "Static" dropping on Datpiff, Spinrilla, Soundcloud, and more. Jay Gent makes music to share his story, thoughts, and feelings, expressing his extreme passion and ambitions. This is an awesome debut from Jay, and even his hardcore fans will agree with this.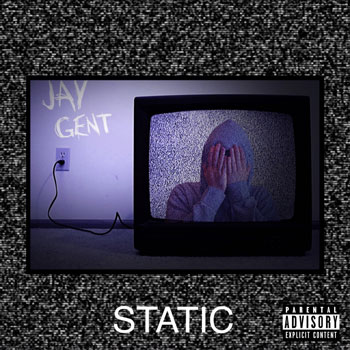 Listening to "Always" makes it extremely difficult to believe that Jay Gent is only 18 years old. He pours out so much emotion that one feels as if he has lived a lifetime. The lyrical content of the track is powerfully haunting. Jay is not one to cover up the facts or be embarrassed. He reveals all of the tribulations that he has undergone and has no reservations about admitting how he prevails against such odds. He is also able to boldly predict how his hard work will yield fruitful results.
The beat on this track, Produced by MattGBeatz, is catchy and will pursue you wherever you go. There seems to be no way to escape this beat and force it out of your head, and quite frankly, it is so good you will be pleased that it leaves such a lasting impression. It was masterfully produced and it is evident that an overwhelming amount of attention was paid to the sonic soundscape. The beat does great justice to "Always" because it allows the song to transcend stereotypes and break barriers.
Jay Gent's world play, flow, and lyricism on this track proves and highlights the fact that he is not far away from the level of some of his peers, notwithstanding the fact that Jay is on his debut. "Always" has everything a good hip hop record needs; top notch production, solid lyrics, and a really talented wordsmith to deliver them.
Jay Gent is just starting out, but if he keeps up the hard work he is currently putting in, coming up from the underground, as well as thinking the part and having the right attitude every step of the way, he will have a bright future ahead!
 OFFICIAL LINKS: SOUNDCLOUD – YOUTUBE – SPINRILLA – AUDIOMACK – DATPIFF – TWITTER – INSTAGRAM
Please follow and like us: