Take a run around the internet and you will find that Cinematic Trap is described as:  "Bold and determined, featuring heavy Trap beats and dramatic moods that create ambitious, empowering moods." The latest 2021 single release by producer Jan Baumann, entitled "Scream", achieves that…and more. Paying close attention to sound design and refining tones, Baumann has crafted a dramatically gorgeous, expansive cinematic-trap soundscape by putting together layers of vibrant synths, massive drum hits, mystifying Gregorian choirs and growling basslines in unique ways.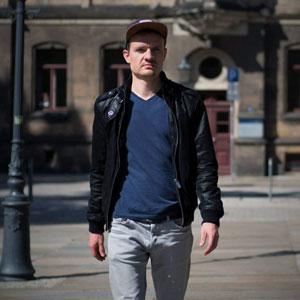 For those not in the know, Jan Baumann is a Beat Producer and Soundtrack Composer based in Dresden (Germany) and Las Palmas (Spain). He has written music for more than two-thousand film and video projects, including brands such as DHL, Porsche and Formula 1 top sponsor Tag Heuer. His second single release in 2021, "Scream" is touted to tie on the success of "Runaway", which has already featured in several action sports videos within just a couple of days of its release.
Jan Baumann's versatility and mastery of sound is on full display on "Scream", in what can be described as a modern day symphony. He unleashes a brilliant, effervescent cascade of synths that are underscored by a rousing low end, which makes for a behemoth cinematic-trap soundtrack that strikes to the core.
Starting off slow with some lush and warm keys, the Gregorian choir steadily floats in, filling the empty sonic space with both thick atmosphere and a palpable sense of mystery.
As "Scream" slowly dips and rises, in and out of epic thought-provoking moods, and bright booming crescendos, Baumann masterfully blends shrill, skittering synths, slamming drums and heavy, pulsing basslines to perfectly round out this impressive new offering. From beginning to end, "Scream" will have listeners on the edge of their seat and lost within their own feelings as Baumann masterfully rides the waves between inspiration and mystery.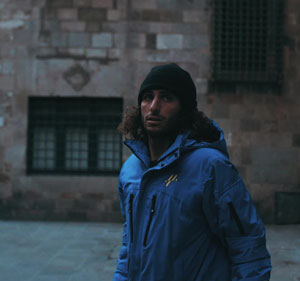 The complexities of "Scream" musically delight, while its mood emotes, as the synths ebb, flow, and grow, taking unexpected turns that will leave you breathless.
It's all very enveloping. The fusion of trap, electronic and cinematic elements create an incredibly original, inventive track and will make you feel the need to constantly increase the volume. This song is a beautiful interplay of electronic and symphonic structure, building into an epic wall of cinematic sound.
Music is about what artists or producers feel when they create it, and what the audience experiences when they hear it. On the first count, we can't really know what Jan Baumann felt when putting this track together, but we can perfectly assimilate what the audience feels when listening to "Scream".
The song builds beautifully and powerfully, one layer after another, until its unflinching beat creates a foundation that explodes out of your sound system. We believe "Scream" to be an evolution of creative brilliance that stirs the emotions, mesmerizes the senses.
The music video for "Scream" was shot by Barcelona based director and DOP Alvaro Ezequiel Moreno in the epic scenery of Barcelona Olympic Stadium and cathedral.
OFFICIAL LINKS: MUSIC STREAMS – YOUTUBE – INSTAGRAM
Please follow and like us: