In the ever-evolving landscape of popular music, rap stands out as a genre that moves at a breakneck pace. Blink, and you may miss a tidal wave of emerging talent poised to conquer the scene. We make it our mission to scour the depths of this rapid-fire musical realm, seeking out the most promising artists. With our ears to the ground, we uncover new favorites with each passing day. The fast-paced nature of rap demands a sharp eye and a discerning ear, and we take pride in our ability to stay ahead of the curve. We're always on the lookout for the next big thing. And they hardly come bigger than ItzDonte. This Bronx-bred hip-hop sensation, embodies a relentless pursuit of excellence not just for himself, but for his people. In a sea of performers, ItzDonte stands apart with his fiery passion, chameleonic versatility, and an unmatched ability to craft unforgettable tracks.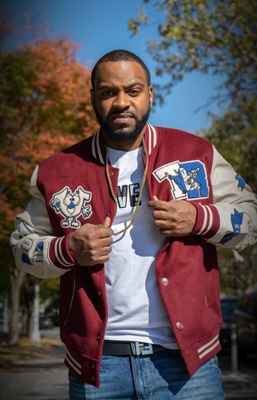 For ItzDonte, his artistry has a deeper purpose: to usher hip-hop back to its roots in New York City, with a focus on the birthplace of the genre – the Bronx. His latest sonic masterpiece, "I am New York," is ready to set the industry abuzz with its searing lyricism and raw energy. With this new release, ItzDonte prepares to assert his dominance over the hip-hop landscape, leaving no doubt that he's here to stay. Brace yourselves, world, because ItzDonte shows no signs of slowing down.
"I am New York" opens with the track, "Intro (Live My Life)" which, on a backdrop of rolling percussion, quickly sets the tone for the recording, and lays out the artist's game plan for the subsequent proceedings. "Grind" immediately gets down to business, as ItzDonte focuses on the importance of hard work and financial success. The chorus repeats the phrase "Get the money, don't let the money get you" emphasizing the idea of pursuing financial success through hard work and entrepreneurship but not becoming consumed or corrupted by money.
ItzDonte's hard-hitting vocal style and gritty tone resonates with confidence and swagger on "AYYE". The chorus repeats the phrase "Aye I feeling real cool, check out the walk I do it so smooth" emphasizing the idea of self-assuredness and being above the haters. The verses describe the artist's success and sureness in his abilities.
"About That Life" centers around ItzDonte's assertion that many people claim to live a certain lifestyle, but in reality, they do not have the courage or conviction to follow through with their claims. The artist sees himself as different from these people and prides himself on being "about that life." He is willing to do whatever it takes to succeed.
Like the legends of the game, ItzDonte's style has a little nostalgia, a little modernism, and a loud, infectious, in-your-face delivery that's nearly impossible not to get sucked into. The lyrics of "City On My Back" contain themes of determination, confidence, and the struggle to succeed. The artist talks about his ambition to make it big and take his city to the top. He also emphasizes the importance of hard work, loyalty, and staying focused on one's goals.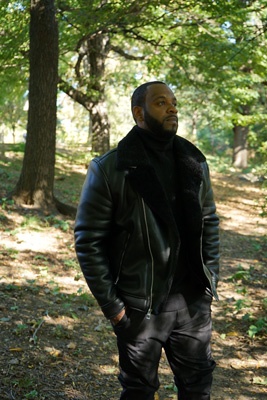 Moving forward through the haunting soundscapes of "Too Easy" and "Love Is Like That", ItzDonte toes the line between honoring the classic sound and maintaining a freshness; his bold, clear delivery will win over heads as much as it does the new wave generation.
He never sounds overly indebted to his influences though, standing firmly in his own style. The end result, is something like the buoyant bounce of "Let's Have Fun" or the twisted drive of "Aint Nobody Like Me". ItzDonte is in his own lane, and he is way ahead of the pack.
Next, we're take to the infectious slow-burning drive of "Lonely Sometimes" where ItzDonte flips between breathless raps and soulful crooning. His lyrics remain raw and explicit above the piano-driven beat. ItzDonte has all the charm and sturdiness of an established star on "Feeling Good", which is rounded off with catchy hooks. "Bow Down", and the album closer, "Memories", continue to highlight ItzDonte's powerful deliveries and inexorable lyricism.
The album "I am New York," is full of inventive melodies, complex rhyme schemes, and lavish production styles, and it's just got a great overall sound. Nevertheless, what you hear above all else is that ItzDonte is a highly skilled rapper, and he packs depth into his rhymes. Moreover, he has the kind of natural performance charisma it takes to become a major star.
OFFICIAL LINKS: https://lnk.to/Iamnewyork
Please follow and like us: