Hit after hit, Post Malone knows what it takes to make your records stick and spread like wildfire. As an artist, Post has the pedigree to understand what works for him and what doesn't, allowing him to thrive and succeed with consistency and individuality. It's a gift very few of his peers have as they get lost in a quagmire of wasted attempts. Now up to the plate steps 18 year old Manchester-based artist, iLY KURO with a similar knack for catchy tunes and honest lyrics, who finds solace in creating music and sharing it with the world.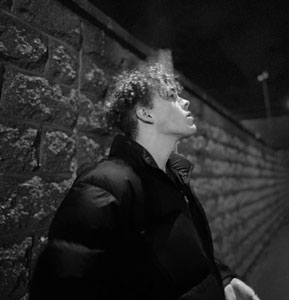 His latest single "The Prettiest", is a collaboration with Venezuelan producer Carze, who has worked with some of the biggest bubbling artists in the Spanish world, such as Rojuu and Saramalacera.
"The Prettiest", is awesomeness exemplified.  iLY KURO excels at emotionally nuanced singing, taking it to another level with his melodic prowess.  His expressiveness shines over the course of the verses here, as well as a fantastic chorus.
Further amplifying the goodness is Carze's brilliant production work that's atmospheric – its rousing, and quite shimmering ear candy.  All of which helps to display iLY KURO's multifaceted music talent and style.
His tone seems to be almost regretful. His voice attempts to extend the truth to those who have gone through similar times longing for someone they miss. But even if you discard the lyrics and narrative, the still song shines because it just sounds so damn good.
iLY KURO is an artist who is at his best when he's most aware of his strengths and influences. iLY KURO knows how to write a good tune, so that even if the storyline was by some chance un-relatable, he can still knock it out of the park with an impassioned vocal.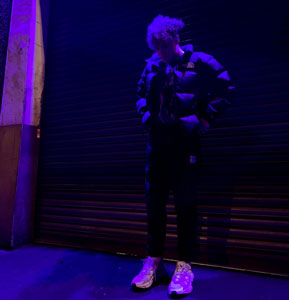 This song is definitely something you would hear on the radio. If you are just getting into iLY KURO, like me, and you do not know much about him or his music, I believe that this is a great place to start.
iLY KURO is becoming increasingly mature. And he's growing his artistry at the same time. The pop infused track is a winner for him. It has so much commercial potential that it could easily become the summer anthem it deserves to be. Compared to his previous release, it seems that iLY KURO keeps pushing new boundaries and reaching new heights, and that's what makes him a compelling artist.
There's no doubt that iLY KURO will successfully capture a widespread fan base with his latest single, with many already singing his praises. So my guess is, if he maintains his momentum, we'll continue to see plenty more hits in the near future.
It's hard to believe that he has been making music seriously for only a year now. "The Prettiest" is his true statement of complete and total arrival on the scene. From here on out, the only way is up!
Please follow and like us: