Atlanta, Ga music artist Harrass Da Don was born in South Fulton Hospital and raised around the East Point Cleveland Ave Area. Aside from being a successful solo artist, he is a founding member of the South side group Flo Dawgs. Harrass Da Don is currently promoting his latest EP, entitled "Agitation". The thing that this artist does best, is slap and bang. Much less unctuous and heavy-handed than some foundational classics, Harrass Da Don's take on the hip-hop sound is noticeably crisp without sacrificing the ticking percussion and thumping bass under-girding the beats.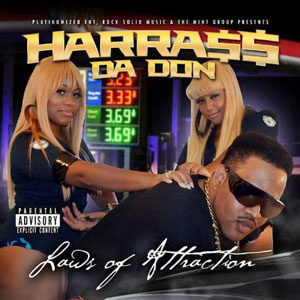 The hardest-hitting instrument on "Agitation", however, is Harrass Da Don's voice. Singular in its balance of aggression and articulate cockiness, his delivery provides the sharp punctuation to production that is worthy of praise for maintaining a consistent level of craft and being impossibly catchy. Harrass Da Don comes out of the blocks ragingly confident on "Errbody". His energetic voice driving the momentum of the song.
If you're expecting any respite on the second track, "Elementary", forget it. The trunk production with Harrass Da Don's chest-beating savagery never lets up, as he pumps out advice, while hitting his stride. By the time "Bout Dat Life (Remix)" ft. DJ Cree comes banging in, it becomes clear that Harrass Da Don may just be that rare breed of rapper with the moxy and street credibility to back up the stories he tells.
Moving forward through "Child's Play", "B-Me" and "2 Feet Higher (Reprise)", the sensation is one of watching Harrass Da Don running past many of his fellow rappers, showing off his skills in a variety of ways. Lyricism, flow, production and topic selection, are all top tier in this album. Harrass Da Don gives us 14 songs that all paint a picture of his life and his interpretation of the world around him.
"Right There Witchu" and "I Got It", is highly indicative of the previously described synopsis, as Harrass Da Don maintains his adrenaline level tones. Motivated, determined, and empowered, the rapper drives through "Feels Dat Good", before landing on the naughty and nice, "Lace Panties".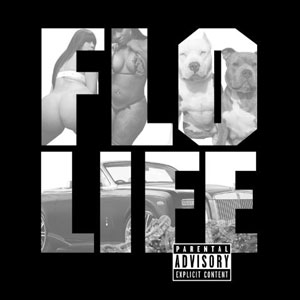 Harrass Da Don then smoothly transitions back into storytelling mode on "Love-n-Hate", and turns up the intensity dial on the abrasive "Life Music". Even as we move towards the tail end of the EP, with "Shut Em Down" and "2 da Death of Me", Harrass Da Don continues to control the vocal strength of his delivery, not losing focus and grabbing the listener's attention bar-for-bar.
He builds his way to each apex, while keeping versatility in his lyrical structure and tone. None of these songs contain a single dull moment, and shows Harrass Da Don's ability to flow over all types of beats in all different ways knowing the perfect times to slow it down, speed it up, and turn on the heat. The hunger in his delivery is apparent throughout.
If you're looking to get your grind on, this is the record for you. "Agitation" is a great EP. It's well produced, well written and powerful. This is the music I look forward to hearing more of, and which we will definitely get more of, on the upcoming "Laws of Attraction" and "Flo Life" albums.
OFFICIAL LINKS: MUSIC STREAMS – IG: DonRassy – TIC TOC: HarrassDaDon – Twitter: DonRassy2
Please follow and like us: