Today GDaLyrical is in the studio with producers from his home country, South Africa, as well as those dispatched around the world, including New York and California. He has his own record label in Crownville Entertainment, with its in-house producer Hlohonolofatso Dietsiso, and he has also hooked up with international acts such DJ Phanatic and The Legion who have worked with the likes of Reason, 2Chainz and Kendrick Lamar during their break into the music industry. But there was a time when Itumeleng Noge aka GDaLyrical endured hardships and had no equipment or support from friends and family.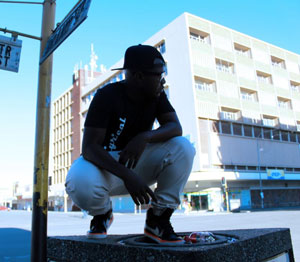 He encountered music at an early age and joined the school choir at 9 years old. He eventually fell in love with hip hop music and joined the school band where he learned to play drums and read music, but his family felt it was a waste of time, so Itumeleng rejoined the school choir.
On concluding Grade 12 in 2007, he went on to study Computer Systems Engineering at University where he also cultivated his interest for making and performing music. GDaLyrical then went on to record his first single, "Listen" which was followed by the "Bread & Butter" Mixtape and the "Perfect Brainstorm"EP.
Currently working on brand new material for another EP and a full-length album to release through Crownville Entertainment in mid-2017, GDaLyrical has drop a teaser single called "Darko". GDaLyrical gives me hope that we may again see rappers talking about topics other than the usual clichéd rubbish. He entails his struggles, successes, his advances and falls, as well as his aspirations, and more appropriately, his grind.
This kid is the voice of real rap music. He takes his time and delivers a track that is pleasant to hear from beginning to end. Not radio rap, its street music that keeps you listening. But it it's not rap from the American suburbs, it comes directly from the South African concrete jungle, and more precisely Freestate.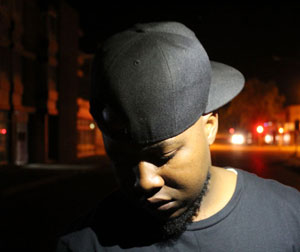 This makes a nice change and brings a breath of fresh southern continental air. Many of our USA rappers can come across like they're superhuman. With all the braggadocios raps, alluring videos and behind-the-scenes footage mixed in with everyday millionaire rap life, some of our favorite rappers seem immune to regular problems, thoughts and ideas.
However, this doesn't happen with GDaLyrical. This inquisitive MC and label boss is grounded in what's happening around him. He shows his vulnerability by questioning everything he comes across and he sticks to personal commentary, matched with hypnotic flows and a lyrical sharpness that'll definitely hold attention.
"Darko" sees GDaLyrical lay out his intelligence, anger and emotions. It's seems clear that hip-hop is GDaLyrical conduit to release his thoughts and multitude of life's experiences, which is a refreshing break from the more common egocentric minds that drive much of today's hip-hop.
OFFICIAL LINKS: WEBSITE ► TWITTER ► FACEBOOK ►
Please follow and like us: