DXL, a Birmingham (UK) native, has been cultivating his craft in production for over a decade. He's honed his unique sound by blending his influences of Hip Hop, Reggae, and Bhangra music. After the success of his independent EP "Better Late Than Never," which featured the legendary vocalist Master Rakesh, DXL is back with a solid debut single "Me & You," released under the label 3Q Records. The track showcases the raw talent of upcoming female vocalist Preet Kaur, whose beautiful voice brings a refreshing flavor to DXL's beats. With lyrics penned by Bhinder Khanpuri, and mixing and mastering by Spacey, the song creates a beautiful union of Indian vocals and Afrobeats.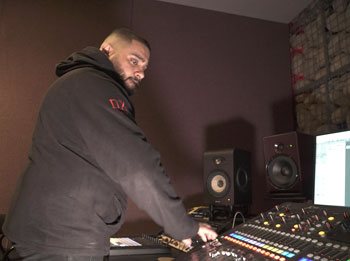 "Me & You" finds DXL tapping into his roots to create a beautiful fusion of cultural sounds with a trendsetting attitude. It's clear that DXL is in his element when producing, and his passion is contagious through his beats. His ability to seamlessly blend different musical styles and bring together such a diverse array of talent is a testament to his musical genius.
As DXL gears up to release his debut album entitled "Certified," "Me & You" sets the bar high for what's to come. The track is an ode to love and celebrates the bond between two people. The lyrics are relatable, and Preet Kaur's vocals bring the emotions to life.
"Me & You" produced by DXL and sung Preet Kaur, is a romantic Punjabi track that highlights the intensity of love and the importance of a significant other in one's life. The song beautifully describes the feeling of being in love and the inseparability of the two lovers. The lyrics open up with the comparison of their pairing to a blooming flower, symbolizing the beginning of a new relationship that brings purity and freshness into their lives.
The next verse is a declaration of the protagonist's deep love for the other, with their name being written on every vein in their body. The lyrics convey the idea that everything revolves around their love and the beloved holds more importance than life itself. "Me & You" also touches upon the idea of commitment and the strength of their bond. They believe their love will last a lifetime, and it's evident that they are ready to give anything to make their relationship work.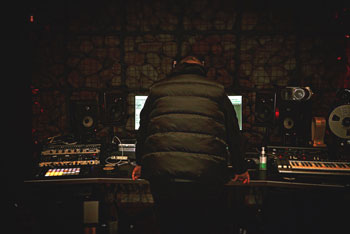 "Me & You" also portrays the idea of the beloved living in the protagonists dreams and making them laugh, making their presence a necessity for a happy life. The lyrics in the song describe love as a deep ocean and their relationship as the two of them swimming in it. It beautifully showcases the feeling of being deeply in love with someone and how it can feel like an adventure, full of joy and laughter.
The song's overall message is about the depth of love, and how it can make someone feel alive and fulfilled. "Me & You" is melodiously composed and arranged with a lovely fusion of traditional Punjabi music and a contemporary Afrobeats rhythm. Preet Kaur's vocals perfectly complement DXL's music, creating a romantic and soulful atmosphere that suits the lyrics' emotional depth, and sits comfortably above the hip-swaying beat. DXL's keys are warm and shimmering while the subtle, then flourishing horns and woodwinds create an embracing aura which is propelled by the skittering percussion.
Overall, "Me & You" by DXL and Preet Kaur is a beautiful track that perfectly captures the essence of love and commitment. The lyrics beautifully convey the depth of emotions and the importance of a significant other in one's life. The composition and vocals flawlessly complement the song's emotions, making it a perfect track to listen to with your loved one.
In conclusion, "Me & You" is a sublime, cutting-edge production from DXL, and his growth as a producer is evident. He's got a promising career ahead of him, and his unique style is a breath of fresh air in the music industry. The upcoming "Certified" release is sure to be an album that highlights his talent and cements his place in the industry.
OFFICIAL LINKS:
Instagram @dxlmusic
SoundCloud @dxlmusic
https://on.soundcloud.com/bM3VLCPAdmGvCyEP6
https://music.apple.com/gb/album/me-you-feat-preet-kaur/1680039783?i=1680039784
https://open.spotify.com/track/5t6ZYHhW28CREiDRCawXLk?si=KLpG8qOnRfaShdjKnCZm2w&dd=1
Please follow and like us: