Many popular artists are years older than Adele, yet this young lady gives us music that is deeper, richer, more heartfelt and more meaningful than them all. "Hello" is another example. Through the song, she conveys understanding that it's difficult accepting that the one you loved has moved on and is doing fine. But if you can accept it, then you can finally obtain the closure and peace you need to you move on yourself. The lyrics are reflective of her wisdom, her artistry, and her sincerity. "Hello" is almost toxic in its emotive lyrics and metaphoric intoxicating video. From this perpetually sepia and desolate landscape, DJ D-Rex carves out an entrancing, hard-hitting club banger, entitled "Hëłłō (D-Rex Remix)".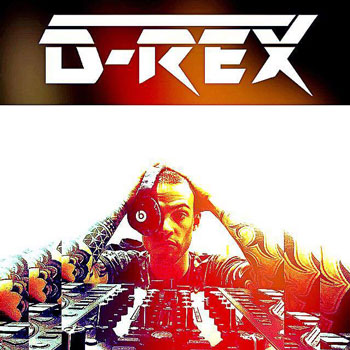 Derek Lemieux (D-REX) started making remixes and mixing in 2012. He is a United States paratrooper stationed overseas in Italy and DJ's/Produces music in his free time. It's the love of music and making people dance that drives him to become a big name DJ. DJ D-Rex who is also on the lookout for the right label to represent him, has includes in his musical toolbox, a Numark NS7II, MacBook Pro and Serato DJ to conduct his shows.
It's the combination of Adele's sultry crooning followed by mountains and valleys of soaring synths and pumping rhythms that brings you from stabbing yourself in the chest, just so that you don't have to empathize so damn much with Adele's pain, to a feeling of blissful euphoria. It's the way DJ D-Rex plays with the contrast of the upbeat music and the emotional morbid vocals that render this remix so captivating. And if you think that this contrast is a contradiction to what the emotional context of this song is supposed to convey, you're wrong!
At its origin, the song 'Hello' already bears a contrariety of emotions for Adele, so what DJ D-Rex has done with his remix is emphasize those emotions in epic proportions, with a wall of contrasting sounds. Anyone who has ever felt like they are 'on the outside' in a relationship can identify with the desolation, fear and intense despair that Adele brings to life in this song… DJ D-Rex just goes one step further by taking the same painful remorse of "Hello" and making the whole room resonate with its emotional power in "Hëłłō (D-Rex Remix)"!
OFFICIAL LINKS:
Facebook: www.facebook.com/djdrexDL/?ref=hl
Twitch Live DJ Streams: www.twitch.tv/tryoxide
Instagram: www.instagram.com/dlemmiwinks
Soundcloud: https://soundcloud.com/officialdjdrex
Please follow and like us: