Dejhare (pronounce deɪ-Jhar) has voice that oozes effortless cool and passion, and her EP, "Plead The Fifth" (Released 23 July 2021), brings these two juxtaposed traits together in perfect harmony. It's refreshing to see an artist revel in the enjoyment of being able to reach out to people and spread her messages, as it elevates both the empathetic and audio quality of the her music as a whole. This is an empowering dance-pop recording that transforms vulnerability into strength and provides an important message to listeners. It challenges the 21st century technological age and unfolds all of its downfalls as the population struggles to match this to individual growth and the maintenance of fundamental human values.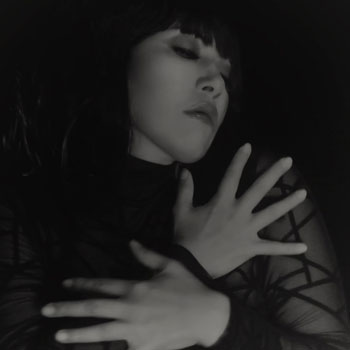 At the same time, dancefloors across the globe will be fully invaded for any track off "Plead The Fifth", as it gets people going. In terms of potential, it's up there alongside the best in the genre, in terms of sheer quality. There isn't one negative way this EP could be perceived, as Dejhare only serves sass and positivity by the bucket load. It highlights a depth and an affirmative side to life in the face of the things we perceive as truly negative, while we strive to find love and acceptance in a world dominated by superficiality and pretentiousness.
Dejhare's confidence in acknowledging and overcoming bad experiences and situations is one asset that cannot be tainted even by a fully technological society constantly attempting the art of manipulation. This record, brimming with globe conquering potential, is for those who want to share her self-love and life-empowerment, and need a little boost in their own.
The EP kicks off with the atmospheric thump of "Take Five" which "rouses us to celebrate life and take time to smell the roses".  It is the perfect way to launch the momentum of this recording. Dejhare holds nothing back, as she opens up the song expressing her visionary ruminations. "Skeletons" thumps even harder, as Dejhare turns up the energy quotient, and lays down a thick melody aiming straight for the top 40 charts. This song is just as sonically free-flowing and energized as the lyrics are, as Dejhare's voice perfectly plays to the electronic beat.
This pioneering mindset that Dejhare presents in her conscious lyrics can also be found in her unique ability to combine a multitude of stylings into one nostalgic rhythm. Something she achieves on the beautiful and ever-expanding "Perception".  It is another example of Dejhare presenting her bold, unapologetic attitude towards the often stereotypical societal norm of discrimination and human rights abuse.
Dejhare's stream of consciousness remains present on "Not Alone" where she seeks to empower those who are marginalized and discriminated against. If it was not already clear, Dejhare makes it undeniably clear how little she cares for human suppression of any kind.  All is done alongside a wall of twirling synths and a driving tropical styled beat. It presents itself as a true getaway from the gloominess of our current reality.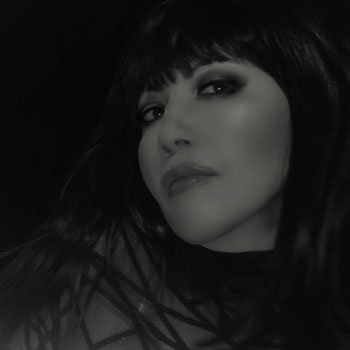 "We're only human, wearing own hat of flaws, many imperfections. "We're only human, facing limitations despite intelligence," sings Dejhare on the final, and title track, "Plead The Fifth". She is not proclaiming herself as an expert on the trials and tribulations of life, but she clearly understands the pitfalls of modern society and how is easy it is to fall victim to its shallow and frivolous ways.
Hence she tells us tells us "we shouldn't let anyone judge us, and we definitely shouldn't judge ourselves." A lot may depend on the circumstances we find ourselves in from time to time, "because the world is a little crazy". Ultimately her message is that we are only human, therefore flawed by nature, and that we should make the best of our lives, in every way possible, regardless of our flaws.
However ultimately "Plead The Fifth" shows that at least something is right with this world, because it is danceable, catchy and positively uplifting — everything dance-pop should be. The pop-song structures ensure a more interesting listen than the unending four-on-the-floor of many dance mixes. It is relentless in its excellence.
Dejhare's talent is obvious, and as many music fans look for the soul of an artist in their music, that can be easy to find in songs written by the artists themselves, such as can be found on "Plead The Fifth". Throughout the EP, Dejhare interweaves her fun, non-stop dance-pop vibe, with a powerful advocacy for self-empowerment. This is what sets her above and beyond the pack.
OFFICIAL LINKS: WEBSITE – YOUTUBE – INSTAGRAM – FACEBOOK – TWITTER – SPOTIFY – ALL LINKS
Please follow and like us: