Coming off a run of solid releases, like "A Bright Day", "Ordinary Life", and "Seville", Dario Russo, an independent electronic producer, deejay, and artist based out of Palermo, Sicily (Italy), is back at it with his latest offering "The Old Head". While Russo shapes his work around elegant arrangements, he has a particular knack for putting his own stamp on them. The composer relies on a variety of signature techniques that help frame his vision. From delicate, amorphous synth textures to galvanized bass drifts, and momentum-pushing percussion, his tracks showcase the depth of his refined touch, proving that he has plenty to give to the electronic music scene.
You'll quickly discover upon digging through Dario Russo discography that while his work remains consistent, he has no qualms veering off into varying stylistics. While synth-driven ambience is his strong suit, he tends to map a wider scope of electronic flavors.
Here on "The Old Head", Russo's efforts are firmly rooted in the art of blending organic drums and electronic elements. What gives the track its appeal is Russo ability to harness its shifting nature, and what we're left with is a single that has the ability to transport us to multiple worlds.
"The Old Head", starts with sweeping, soft-hued glow, which also carries a subtly menacing weight. The moment the percussion kicks in, is the precise moment that Dario Russo's work becomes so gripping.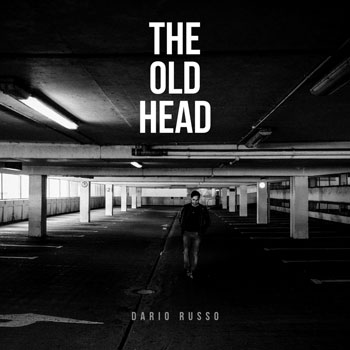 Not only does Russo encourage his audience to engage with his music, but he goes a step further, hypnotizing them to simply fall into it. You'll resonate with his synth melodies, adorned with amplified, tonal bursts, and the driving beat. Dario Russo possesses the ability to tug at your emotions, doing so with a direct and earnest specificity.
"The Old Head" contains a persistence and remarkable vision that brings immense warmth and a sense of upliftment to anyone experiencing it for the first time, or even after repeated listening. The song pulses deeply like it was intended to both awake and soothe.
Dario Russo proves here that he is a master of taking an intensely paced movement and injecting it with captivating beauty. In this way his pieces are wholly immersive, filling all space, always beautiful even at their most busy and grandiose.
"The Old Head" is a welcome new release from Dario Russo, sliding seamlessly alongside his previous work, and is an exciting extension thereof. It evokes a sensation of soaring through the sonic waves with a bag of alluring elements.
But while other producers might specialize in similar sonic elements, Russo's craftsmanship becomes evident when he fits them all together. At his finest, he suggests that an insistent rhythm, melody and ambient beauty can be easily interdependent.
"The Old Head" has afforded Dario Russo the opportunity to push the envelope a little. He has composed his intricate, textural sonic landscape with a powerful rhythmic backbone, one that results in synth melodies that can't help but engage the ears.
No doubt, Dario Russo will be gaining more and more traction as he uses further influences to bolster his songwriting, which should all make life incredibly interesting for the Italian creative as he moves forward in his craft.
OFFICIAL LINKS: INSTAGRAM – SPOTIFY – BANDCAMP
Please follow and like us: