With a name as unique as Como, it's no surprise that this singer-songwriter is carving out a distinct path in the music industry. Born in Austria and raised in the picturesque region of Styria, Como's childhood was filled with the beauty of the countryside and the majesty of the white Lipizzan horses. It was here that she first found solace in her diary, scribbling down her thoughts and feelings on a Bösendorfer baby grand piano that would later become her songwriting companion. Despite her passion for music, Como initially pursued a different career path, studying English and European Studies in Graz and preparing for the diplomatic academy in Vienna. However, fate had other plans for her, and when a neighbor discovered her secret songwriting talent, it set in motion a series of events that would eventually lead her to a major label deal.
Recording her debut album "Music Diary" in the legendary Hansa Studios Berlin was a dream come true for Como, but the sudden hype and attention that followed left her feeling overwhelmed and scared. She retreated from the public eye and shunned the stage, choosing instead to focus on making music as an independent artist.
Despite her initial reluctance to share her music with the world, Como's talent shines through in every note and lyric. Her songs are deeply personal and introspective, with a poetic quality that speaks to the heart. Listening to her music is like taking a journey into her inner world, filled with beauty, pain, and everything in between.
For Como, music is more than just a profession or a means of fame and fortune. It's a way of expressing herself, of capturing the fleeting moments of life and transforming them into something timeless and universal. And while she was hesitant to step into the spotlight previously, her music is too powerful to remain hidden forever. For those who take the time to discover it, Como's artistry is a gift that will stay with them for a lifetime.
Now, Como has once again graced the music world with her presence, this time with a hauntingly beautiful single entitled "Worry". Known for drawing inspiration from her own life experiences, the Austrian singer-songwriter has once again struck a chord with audiences around the world.
"Worry" is an intimate and deeply personal song, written for a friend, that speaks to the pain and heartache that comes with a broken relationship. Como's soul-searching voice is perfectly matched with the warm piano driven atmospheres and deeply resonating beat, created by producer Patrick Wörner, resulting in a beautifully intense and emotional experience for the listener.
The song opens with the heartfelt sound of piano, creating a sense of nostalgia and longing. As the beat picks up, Como's vocals come in, painting a vivid picture of the worries that come with a breakup. With each lyric, she perfectly captures the simultaneous feeling of loss and hope that accompanies this difficult time.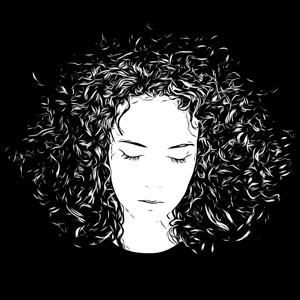 It's not often that a song can truly capture the essence of human emotion, but "Worry" does just that. It's a raw and honest portrayal of the pain and struggle that we all go through when facing the end of a relationship. Yet, despite the sadness that permeates the song, there is also a sense of resilience and hope that shines through, reminding us that even in the darkest of times, there is always a light at the end of the tunnel.
The lyrics of "Worry" by Como are a poignant exploration of the aftermath of a breakup, as the singer tries to reassure an ex-lover that they shouldn't worry about the relationship, while she herself is plagued with concerns about their well-being. The song starts with the lines "Don't worry about us, I worry about you!" which immediately sets the tone of vulnerability and emotional turmoil. The singer acknowledges that her partner has walked away and says it's okay, but at the same time, she realizes that they didn't know the price they would have to pay for the relationship's failure.
The chorus of "Worry" is particularly powerful, as Como declares, "And I believe that we have everything, I thought that you're the only one, so why did we not see reality, come in and crush our fragile hearts?" This section of the song highlights the protagonist's conflicting emotions as she tries to come to terms with the end of the relationship. She believed that they had everything and that her ex-partner was the only one for her, but now she is left questioning why they couldn't see the reality of their situation and how their hearts were crushed.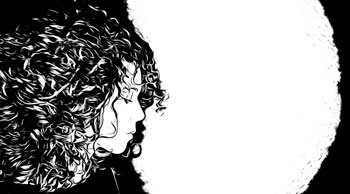 The second verse of the song is equally moving, as Como's lyrics and persuasive vocal tones touch on the existential worries that plague us all. She sings, "You worry about the world, a future of regret, and everybody knows that this is wrong, as we destroy the things we cannot own!" Here, Como shifts her focus to the bigger picture, reflecting on the concerns that her partner has about the world and how we tend to destroy what we cannot have. The lyrics are a reminder that, despite our best efforts, life is often unpredictable and fragile, and we must learn to cope with the uncertainties and disappointments that come our way.
"Worry" is a beautifully crafted song that explores the complexities of relationships and the emotions that come with them. The lyrics are honest, raw, and deeply personal, as Como's alluring and nuanced voice, as well as the expertly produced instrumentation bring the words to life in a way that is both haunting and beautiful. This is a song that will resonate with anyone who has experienced heartbreak and loss, and it is a testament to Como's skill as a songwriter and that she can take such a personal experience and turn it into something that speaks to us all.
Overall, "Worry" is a powerful and emotional song that showcases Como's incredible talent as a singer-songwriter. It's a beautiful blend of auras, emotions and sounds, with each element perfectly complementing the other to create a truly immersive experience for the listener. It's no wonder that Como's debut single earned her three nominations for the Austrian Music Award and a 12-week stay in the Austrian Top 20. With "Worry", she has once again proven that she is a force to be reckoned with in the music industry.
OFFICIAL LINKS:
www.como-music.com
https://www.youtube.com/@ComoMusic
https://www.facebook.com/como.private/
https://www.facebook.com/como.basini/
https://www.instagram.com/como.basini/
Please follow and like us: