The best thing about the album, "Call It A Classic" by Charming Timur, is that it plays as a WHOLE album, something that is extremely rare in today's watered down metal climate. Every track on this recording is strong; it is unrelenting and even brutal in parts.
Some of my very favorites are "Funeralblossoms", "My Days Don't Start", "Boiling" and "Save Money, Perform Your Own Surgery", which is also one of the sharpest song titles of the year. The song "The Best" and "Keep You Safe" anchors the album and is, to my mind, the absolute smartest two songs that Charming Timur has done so far.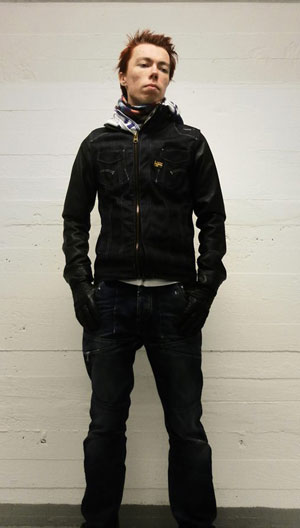 The strengths of Charming Timur have been maximized on this latest album, where the blend of shoegaze, post-rock and nu-metal, meld perfectly. Many fans awaited this album with a single question in mind: Can Charming Timur possibly make an album better than "For The Duration Of Psychiatric Treatment"?
Well, the answer has become blazingly clear-YES! From the first jolting chord of "Birthday Balloon Bodybag" to the final whisper of "Solitude" it is quite obvious that you aren't dealing with a mere rock band, but a skewed musical entity to be reckoned with.
Always the consummate songwriter and performer, Lauri Santeri Lohi,  who created Charming Timur in 2013. Has has matured quite a bit since the first album, and this transformation is very apparent. His dynamic musical range can only be described as awe-inspiring.
He infuses his songs with emotion, unusual lyrics and psychobabble, and expect some dissonance too. There tends to be a fair amount of symbolism in the lyrics, when you manage to unravel it. If you simply take the words at face value all the time, of course some of it isn't going to make very much sense, but if you take your time to interpret the words for yourself, the meaning becomes very obvious.
But more than the lyrics or vocals, it's the music that plays the major role in this project. In a way, Charming Timur has the ability to produce music that is even more unusual than Lauri Santeri Lohi's lyrics. He can go from ultra-heavy and noisy to beautifully soft and echoey, with a whole lot of stops along the sonic scale in between.
The intricate melding of the underwhelming melodies with reluctant harmonies and over-driven noise, envelopes these songs in a sort of an ambiguous, melancholic beauty that is unlike anything you have ever heard. It is clear exactly how much Charming Timur has expanded its musical horizons and has mastered its amalgam of styles incredibly.
I think it would be safe to say that Lauri Santeri Lohi's has his work cut out for him if he ever plans to top this!
OFFICIAL LINKS: BANDCAMP – CDBABY – ITUNES – FACEBOOK – WEBSITE
Please follow and like us: