The word 'epic' has often been overused in describing many important music releases – from major movie soundtracks to massive concept albums, all more or less impressively sounding, with complexly layered musical arrangements and profound story lines with esoteric themes. Usually you would associate these 'epic' releases with cinematic, orchestral or rock music productions…and hardly with EDM.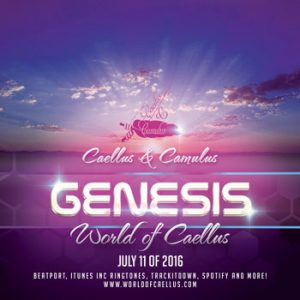 That was before the international record label 'World of Caellus' announced the release – this July 11th, 2016 – of "Genesis" an album written, recorded, and produced by one singular artist – Paulo Munoz, whose musical project goes by the name of Caellus & Camulus.
"Genesis aims to take our current world of electronic dance music, and provide a tangible story alongside it for a full thought-provoking and unforgettable experience," said Paulo (who is also Founder and Producer at World of Caellus). "The story is a fictitious version of our current world and universe. It will challenge all beliefs, from monotheistic religion to atheistic mindsets."
Caellus & Camulus has produced 15 instrumental tracks for "Genesis" which can be classified as a Trance album. This is also some of the most beautiful electronic music I've ever heard. It is a lavish, sweeping, and uplifting set of compositions nestling inside a breathtaking theme that really is gorgeous and phenomenal.
Caellus & Camulus takes EDM, and specifically Trance music right outside of the box, and into a third dimension of mystical exploration and discovery. Hardly anywhere else will you experience synth sounds and rhythmically driven beats burst forth with such graceful magnificence and with such soul-stirring breadth that even the most casual listener could captured by its sheer alluringness.
It is explained that the "World of Caellus" is a fictitious story that draws upon very real and experienced elements. The story's creation is designed to take listener's minds to places they've never dared venture before. And the absolute beauty of this entire concept, apart from the genre of music, is that Caellus & Camulus is attempting this truly 'epic' task of conveying a storyline and messages, without the support of words – as mentioned before the album is entirely instrumental.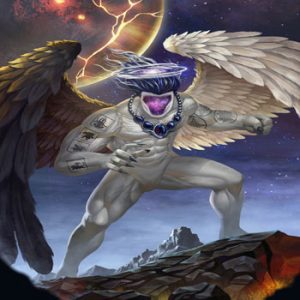 But this in no way impedes the artist to translate and transmit his inner thoughts and theories through notes and sounds. "Genesis will set up the meaning of humanity's true existence in the story," said Paulo. "What is a soul? Where does it come from? And who really created us?" Paolo confronts the questions even we have pondered at least once in our lifetime. The "World of Caellus" will also be supported by a monthly e-magazine which will be linked to different musical chapter in this continuing saga.
Paulo Munoz's genius shines throughout this album, where the music ranges from quietly beautiful, to the melodramatic-and-proud-of-it synth string movements to some exciting and incredibly powerful electronic rhythms. How often have you linked the words 'elegance', 'subtleness', 'heart', and at the same time, 'grandiose majesty', to Trance and Progressive House music? You will do that many times on listening to "Genesis", as it breaks down the clichés, barriers and confines of just how deep and far this type of music can reach.
Caellus & Camulus has composed a work of absolute substance and complexity that however, is far from complicated to listen to. On the contrary, the almost one hour of music is extremely accessible and can be listened to in a single sitting. And that's another extraordinary trait of this composer. He is able to translate the perplexing into simple and straightforward. All you need to do to enter into the "World of Caellus" and the chapter "Genesis", is press play!
OFFICIAL LINKS:
Stores:
iTunes Pre-Order Link: https://itunes.apple.com/us/album/genesis/id1122692393
Beatport.com: https://www.beatport.com/label/world-of-caellus/55585
Spotify: https://open.spotify.com/artist/038ijQww834ZwN8hJrEezs
Merch: https://society6.com/worldofcaellus
Social Media:
Genesis Soundcloud Playlist: https://soundcloud.com/worldofcaellus/sets/genesis-out-july-11th-2011
Youtube: https://www.youtube.com/channel/UCfI59C7xwVU1x5R0l_LwBvw
Facebook: https://www.facebook.com/worldofcaellus
Twitter: https://www.twitter.com/worldofcaellus
Instagram: http://www.instagram.com/worldofcaellus
Please follow and like us: