A 20-year-old upcoming rapper who was born in Nebraska and raised in Alabama, BigBaggg is a full time nursing major who makes music in his spare time. Taking inspiration from artists like Nicki Minaj, Eminem, and Lil Double 0, he has always clung to music since a young age, and treated it as a form of therapy, so making his own music created a real safe space for him. His latest release is the 8-track project "The Baggg Way Vol. 1". The rapper shows his versatility throughout this album with some bouncy modern hip-hop sounds, but also with dark and atmospheric tracks layered into the mix. This ability, to dramatically switch, from one style to another is extremely good for this project, as it gives it powerful dynamics that hold the listener's attention throughout.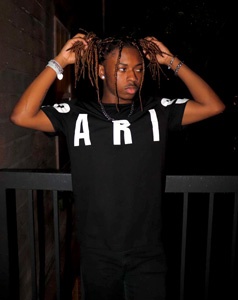 Though catchy and accessible, BigBaggg stays away from the trends, as he has his own distinct sound that differentiates him from the mainstream. Right from the opening track, "B.E.T. (Baggg Entertainment Television)", he forms a unique persona out of his impeccable flow, witty lyricism and tight wordplay.
His specialty is creating irresistible bars with the wildest vocal twists. "100's Blue" ft. Big NFL rides on a slow, booming bottom end, which creates a menacing tone. On top, the flows are mesmerizing. "BGOMD!" brings forth another somber soundscape with portentous tones and skittering percussion. BigBaggg's voice is deep and commanding with an inebriating melodic twist on the hook.
His genius comes through magnificently throughout this record, not only because of a divergence in sound and style to his contemporaries, but due to the dedication and craft he imbued into this project. "Back It Up" kicks off with a cinematic opening before BigBaggg unwinds his explicit lyric sheet.
"Lxmberjack" ft. Vxnom steps up the technical quotient as it unleashes machine-gun flows on top of a lusciously layered banging beat. While flows sound good over a great beat, lyricism and wordplay are defining factors for setting high watermarks in the game, and "Last Straw" ft. Willis shows that BigBaggg has those skills cornered too.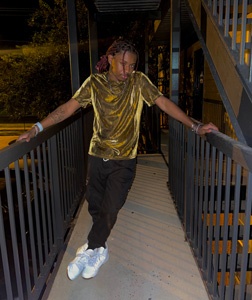 Throughout this work, BigBaggg is reaching for meaning and creativity just as much as his looking to entertain and thrill. He finds all of those things on the left-field bounce of "Hierarchy" ft. JaiBby.
The project closes down with the head-nodding, piano-driven beat of "Baggg Chronicles". This is BigBaggg at his best, introspective, laidback, soulful and in total control, rolling out rhymes in an endless stream, before fading out in full melodic swing.
This track again exemplifies the incredible stylistic balance that defines this record. BigBaggg seems to exhibit all of the qualities most people would demand from an accessible modern rap record, while at the same time chasing his own original ideas.
It seems that with "The Baggg Way Vol. 1" project, BigBaggg has crafted an album that is entirely representative of who he is and what he wants to be in the music business. His pursuit of artistic perfection will be appreciated by most fans of the genre. It's a captivating tour-de-force with many sonic layers and contemporary stylistic choices. And he's just getting started.
OFFICIAL LINKS:
Instagram: https://www.instagram.com/sirbaggg/
Twitter: https://twitter.com/bigbaggg_
TikTok: https://www.tiktok.com/@bigbaggg_
Apple Music: https://music.apple.com/us/album/the-baggg-way-vol-1/1648123570
Spotify: https://open.spotify.com/album/7bwCRHN6G09mUzmust63Hg?si=yPZ2qiwyQcqd2Rqi8cRVzw
YouTube Music: https://music.youtube.com/playlist?list=OLAK5uy_lauW47XW0qDXUACjtVlTTC_P2C8Xd32Jc&feature=share
Please follow and like us: