Following his critically acclaimed album, "Two Birds", Andrew Gerard has teamed up with Canadian director Christopher Fisher to bring Gerard's upcoming 3 singles to life with cinematic story telling. The first of the new singles, now released is "Our Last Goodbye", Produced by Ran Pink/ Fonogenic Studios Los Angeles CA, while the vocals and acoustic guitars were tracked at Alchemy Sound Studios in Vancouver Canada, by Scotty Young.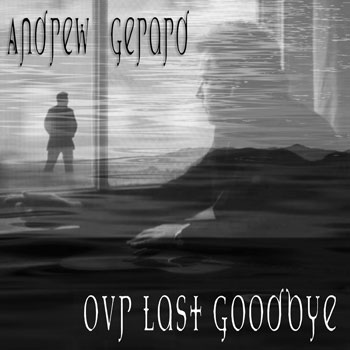 It's somewhat of a travesty that in an age of manufactured, superficial rubbish that talents like Andrew Gerard just don't seem to get the recognition they deserve. I have heard this guy a few times this year and if there was any justice he would be selling out the biggest venues in the world and sitting alongside his so-called peers on the radio charts.
Gerard is one of the few artists that sing his songs with passion and verve like his life depended on it. His writing and lyrics are really beautiful, and when sang with those trademark earthy, yet airy vocals, it's a match made in heaven.
"Our Last Goodbye" is one amazing track from a hugely talented vocalist and songwriter. This is honest music, very organic, with strong story-telling, catchy hooks and a sweet melody, all richly delivered with Andrew Gerard's gorgeously melodic voice.
You get the feeling Gerard makes music from an internal necessity (there seems to be a beauty but fragility to his words and music) rather than for the sake of fame, I may be too nostalgic at heart but I always believe you can hear that sort of candor in musicians.
Moreover this track is deeply introspective with a more than subtle hint to who the song is directed. But through listening to the heartfelt lyrics you can discover that for yourself. Suffice it to say that a true artist is one that shares their strengths, vulnerabilities, joys and pain, telling a story of where about they're at, and where they've been, and maybe even they're going.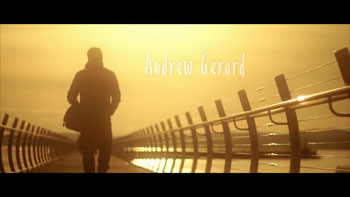 All the time drawing you in seductively to their music and songs. Lucky are the ones to stumble upon such a rarity. This gentleman exudes that very essence and is an artist through and through. My feeling is that Andrew Gerard is on the cusp of making it big time.
Chris Fisher's video clip does much to convey the song's theme of someone 'out in the hazy, unclear wilderness of loss and confusion', in the hope of somehow finding an inner equilibrium. If you haven't heard of Andrew Gerard before – where have you been? We are here presented with a track which is sheer joy to listen to…and to watch!
MORE ABOUT ANDREW GERARD: Canadian Singer, guitarist and songwriter Andrew Gerard was born in Ottawa, and grew up on Vancouver Island. He is also known as Gerard The Hypnotist from the TV series Mindfreak with Criss Angel. Departing from TV and the world of magic after a car accident he rediscovered music while recovering.
OFFICIAL LINKS: WEBSITE – INSTAGRAM – FACEBOOK – YOUTUBE – INSTAGRAM
Please follow and like us: