South Carolina based, alternative rock and power pop duo, After Alice, have released their latest single "Morning".  The project made up of Steven Fennell (Producer, Arranger, Drummer, Manager) and Jason Crowden (Songwriter, Vocals, Guitars, Engineer) has also been nominated as 'Band Of The Year 2017' by the Indie Artists Awards. After Alice's style ticks a lot of boxes for a lot of people. Their huge, kitchen-sink-'n'-all anthems blend mainstream hooks with manicured rock, and pop choruses machine-tooled for radio and stadiums. Swathes of metallic riffs and driving drums are never knowingly underplayed, and the high-pitched, soulful vocals give this most American of bands a populist edge over others in the download generation. All these tropes are here on "Morning". The follow-up to "99 Gold" sees the band reach deep for their most earnest, melodic single to date.
I hear all too often, "where is the next great alternative, classic, or melodic rock band, these days?" The perception is rock is suffering a bit because there hasn't been anyone big that has come along in recent times. The truth is there have been a few, people just aren't paying close enough attention to the underground.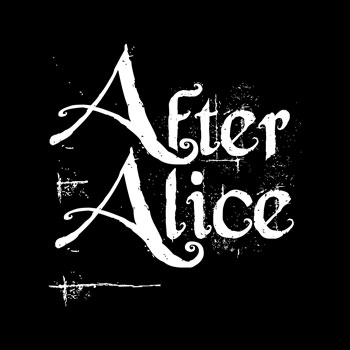 Most rock genres have been shoved off the mainstream channels now, so you'll need to look beyond those boundaries.  After Alice is one of those great bands that have quietly been building their momentum in the underground.
What makes a band like After Alice so good? They are phenomenal musicians and strong song writers not trying to mask any deficiencies by playing a hundred miles an hour or introducing screaming, growling vocals.
They put out simple but high quality pieces of musical genius, and if you truly listen to After Alice, then you will understand how I can make that assumption.  Take a powerful rhythm section, lead it with a powerful foundation of guitar work and then top that with amazing vocals and you have all the ingredients of a great rock band.
Now does that trend continue with their new release "Morning"? You bet your ass it does, setting the bar very high for a band that already has a stellar catalog. While ripe with melodic highlights and consistent instrumental work, it never feels too bloated for its own good.
As a whole, the track is a representative blend of everything you'll hear from After Alice, and it succeeds on all fronts. The track twists and winds over a stunning harmonic soundscape, filled to the brim with solid rock influences while never straying too far from the gentler pop sound that brings it all into fruition.
If "Morning" is any indication, this is one band that cannot be held back. They will continue to mature and evolve, even way beyond the ties that attempt to bind them to any one genre.
OFFICIAL LINKS: WEBSITE – FACEBOOK – TWITTER – INSTAGRAM – YOUTUBE
Please follow and like us: