AfterPxrty is a producer and artist from Grand Rapids, MI U.S.A. He has many influences from A tribe Called Quest, Jay Z, Nas and Wu Tang. He has charted on the iTunes Charts in 16 different countries. After his project "May the Saints Say Amen" which was released last April he decided to get back to work and create a 6 track LP named after an exclusive yacht club in his hometown called "East Grand Rapids Yacht Club". Now AfterPxrty has dropped a red-hot single from the project, entitled "Flight to Tennessee".
Twenty two years ago, hip hop was being shaped by some of the most influential hip hop records in history: Wu Tang's Enter the Wu, Biggie's Ready To Die, Outkast's Southernplayalisticadillacmuzik, then Nas emerged straight out of Queens with a record that broke the mold so hard, they didn't even bother picking up the pieces: they just had to step back and admire the game-changing record that was 'Illmatic'.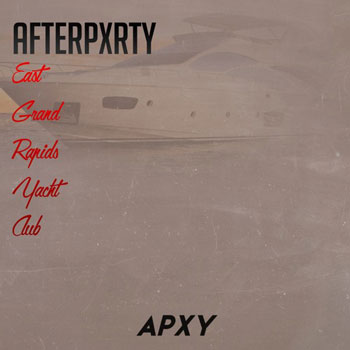 Now, more twenty years later, there seem to be few game changers left in the industry, if any at all, but there is a group of underground rappers coming up with a vengeance who promise great things. In this group you will find AfterPxrty. This dude is going to push that creative envelope whether today's kids like it or not.
He's not going to give you songs about mindless dances. This Hip Hop artist digs deep into the fabric of the American community. This is a track that does more than scratch the surface as AfterPxrty, spits fire with an aggressive and abrasive flow.
He has an old-school rhyme scheme blended into a modern urban urgency. Which together with the production, results in an overall vibe that sits firmly halfway, between beauty and brutal. "Flight to Tennessee" makes you think and really listen to what AfterPxrty is throwing at you lyrically.
It reminds me of time when thought provoking in your face Hip hop was the norm instead of underground. AfterPxrty is daring in his articulation of the subject matter here, without sacrificing the succinctness of his flow. This should get all the praise and accolades it deserves.
OFFICIAL LINKS: ITUNES – TWITTER – INSTAGRAM – SOUNDCLOUD
Please follow and like us: