Los Angeles-based Hip-Hop artist Ace ThaBanditt has lived a life marked with its fair share of ups and downs, but has only come out the other end stronger. Music has been the one constant in his existence, in which he turns the pages of his life journal, sharing his stories, experiences, and battles along the way. Although he channels his talents into the form of Hip-Hop and Pop, he has been known to release music in genres ranging from Reggae to R&B, Soul, and even Funk and Rock. Vocal lessons and freestyle battles were ever present in Ace's teenage years, however, after missing out on his NBA dreams and falling out with his parents, he joined the Marines after high school.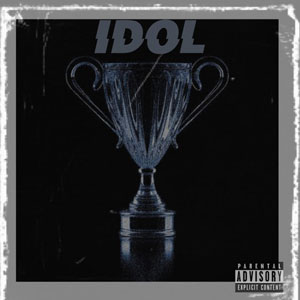 After being kicked out of the Marines in 2018, Ace ThaBanditt's life plummeted into chaos. It took for him to be arrested, shot, hospitalized, and his mother's pleas for calm, to pull him out of this lifestyle.
However, once he had healed, Ace emerged himself in music and has never looked back. The artist's confidence obviously comes from hard work. His opening verse on the single "Idol", is so gleeful, so effortless and so surefooted, that you have to brace for the rest of the track's impact.
No doubt, songs like "10 Bandz" and "Snakes vs Banditts converted rap fans on the strength of the rapper's technical ability and the delight that he takes in displaying it. That ability has been refined further on "Idol".
Though he can rap fast, he uses the speed as one of several tools in his chameleonic flow, which is suited to any given moment. Many of his flows operate on the basis of flirting with listener's expectations and making his songs surprising and highly listenable. Ace ThaBanditt's rhymes in "Idol", hit your ears so quickly that you want to hear it again, just to confirm that he really said it.
The track finds Ace on a determined solo parade moving from bar to bar armed with a bunch of hypnotic basslines and skittering percussion, spitting out some of the most convincingly witty and explicit anecdotes.
There's just something about Ace ThaBanditt's pitch and delivery that will intensely appeal to you right from the very first moment you hear him.
Ladies and gentlemen, Ace ThaBanditt is an artist at the top of his form, blossoming under the hip-hop pantheon sun, and in front of our eyes, sounding slick, agile, cocky, and intelligent like few others in the mainstream realm, and with yet more improvement potential ahead.
The production is impressive, but Ace ThaBanditt's unique flow is even more so. "Idol" remind us of the impressive word play and versatile flows that Ace ThaBanditt brings to the table on all of his releases.
Through the course of his releases, Ace ThaBanditt has hammered his style down into a number of very recognizable ones, proving that he is not to be overlooked. The single "Idol" is a great example of this. Ace ThaBanditt knows he is good, and he is not afraid to show it!
OFFICIAL LINKS:
www.bandittrecordz.com
www.instagram.com/dtg.ace
https://www.youtube.com/channel/UCHp0fBe04LTIsnacvZOIaTQ?app=desktop
https://open.spotify.com/artist/2IAOjaDGBLvtpDn0XJVCis
https://twitter.com/famousrocko
Please follow and like us: