904DadLife Productions is the project of a 35 year-old dad of 2, who has been married for 10 years and sober for 2 – the first time since he was 16. 904DadLife is involved in songwriting, music production, publishing and custom apparel. The website is also a meeting hub for dads from all walks of life to share their experiences and encourage each other towards living a better, positive and fuller existence. 904DadLife is also a music label, and hence an outlet for some superb song releases. Not least, the single "Little More Mad Than Sad", written and produced by 904DadLife for a friend lost to the demons of substance abuse.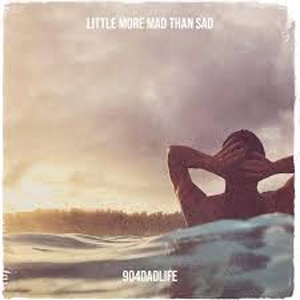 "Little More Mad Than Sad" is a track, that lends itself to deep reflection, and its mellow, stark sound points to melancholy, mortality, loss and regret. Through the darkness however, tiny subtle rays of positivity shine through.
The track lopes along in a general slow-tempo groove, with an understated, heart-tugging piano production underscoring the soulful and emotional delivery from the featured female singer. Eloquently and finely crafted, the song has a feel that is timeless and reverential of the past, while still moving forward along the twisted turns of stripped-down modern Americana.
"Little More Mad Than Sad" is not meant to jump on and grab the listener the first time he or she hears it, instead 904DadLife has constructed the arrangement to gently pull the listener into the song's profound aura and narrative, and it's an intelligent choice.
Songs that grow on you in the aforementioned way, generally have more staying power than flash-in-the-pan, hook-heavy, and bombastic records. It's a neat choice, and a tribute to 904DadLife's artistry that he does this so well. The song has a deep heart, which is brought to the forefront, not only because of its thoughtful lyrics, but also due to the essential vocals, which resonate clearly, perfectly capturing the song's mood and message.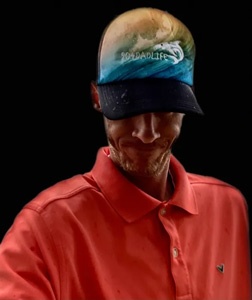 904DadLife astutely elaborates on the miracles of everyday life that we take for granted – like the love of another, the warmth of a friend, the joyful moments shared together, and how those things can be lost in a minute, especially due to the demons we are not able, or willing to escape from.
The grieved scenario described in "Little More Mad Than Sad", which caused the loss of a friend, was due to fentanyl abuse, but could be applied to varied circumstances. 904DadLife writes about what he knows, what he sees, and has lived, which results in stories of life's raw and real underbelly, which most of us often ignore or do not experience firsthand.
On "Little More Mad Than Sad", 904DadLife strips away any gloss, bells and whistles from the music, in favor of a close up and personal sound, which is a captivating as it is affecting. Subsequently, the voice in the mix becomes intense and huge, impressing the storyline into your mindset.
If you are into music that conjures up images, feelings and emotions, then "Little More Mad Than Sad" should be on your playlist.
OFFICIAL LINKS: WEBSITE – APPLE MUSIC
Please follow and like us: