The psychedelic sound of the mind-bending beats anf rhymes from the tripped-out creativity of Grim Singmuf combines his eclectic taste in music with a massive zest for life. This philosophical wordsmith creates warped ideas to offer the world a unique and colorful perspective unlike any other through the wild music found in three separate collectives known as The Cataclysmic Variable, G.O.A.T. BEETZ and Cesspool Asylum. With The Cataclysmic Variable, the mission was to take a group of people with unknown and undiscovered talents and provide the freedom of expression, comfort and encouragement to motivate a whole range of individuals to put their energy and passion into something even bigger.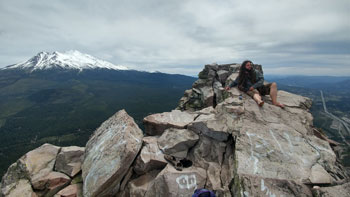 G.O.A.T. BEETZ is a different animal altogether. Making use of his ten-plus years of experience as a producer, Grim samples, chops, cuts, edits and splices a second-life from old-songs into all-new ideas. Creating artistic and verifiably psychedelic vibes, assembling a full-on collage of sound through samples of songs hand-selected by Grim himself, laced and threaded into hazy textures & tempos designed to be so vivid, you can see the music in your mind. With the focus purely on innovation, imagination and beat-design, G.O.A.T. BEETZ releases all its music through limited edition cassettes, keeping the sound/style of production as authentically true to the underground as it gets.
Grim's other life experiences all factor-in and serve a purpose somewhere along the lines. From arranging drum circles in Santa Cruz, California, to playing djembe for an Irish band called "The Granite Men" as a fill in, and performing live on college & community radio-stations all over the nation – music has always been the one constant of his life and has been ever since Grim packed-up and left home for the road at age sixteen. By following his dreams, putting in the hard-work and effort and knowing when to relax and eat a few shrooms along the way, things are working out better than ever for Grim Singmuf… and the best is still yet to come.
How long have you been in the music business and how did you get started in the first place?



Grim Singmuf: I've always had a love for music in general. Before I began producing beats I wrote poetry, played various types of hand drums, as well as harmonica. I learned to make beats after gaining interest in a program called FL studio. FL studio was in its 6th generation and I was 19 years old. It's coming on 14 years I've been using FL studio and have since learned other DAWs. Music as a "business" for me is a rather new endeavor. When living in west Hollywood I would sell CD's on the boulevard, then as I moved on in life I set up a bandcamp, but it was only in 2017 that I really got serious about publishing and distribution.
Who were your first and strongest musical influences that you can remember?



Grim Singmuf: Its funny I can remember loving music since forever, my first influences came from many directions. I always noticed the impact that music has emotionally, the way it sets the theme for the mood and what's happening. I grew up in a housing project in Woonsocket, Rhode Island, a very densely populated place. Hip hop was the norm outside my family. Directly in the home my pops listened to a lot of Woody Guthrie, Lightning Hopkins, and lead Belly on most days, then he'd switch up to classic rock like Grateful Dead and Led zeppelin. My influence has always been the music itself, not so much the artists. It's my favorite form of expression.
If any, which current artists do you listen to and respect for their artistic endeavors?



Grim Singmuf: I listen to a lot of different music, but in between making my own as well as producing, mixing and mastering for others, it becomes hard to keep current with other artists. When I want something new I typically go to bandcamp, I've recently been listening to an artist called "Seamoon" over on band camp, its great driving music. Hempress Sativa and Lil Simz are my favorite "current" female artists out now. I follow an Italian reggae group called "Next Station" they are super dope.
What do you feel are the key elements people should be getting out of your music?



Grim Singmuf: Hard to say really. Not to sound selfish, but I literally never really make my music for anyone but myself. My music is a reflection of me, the way I interpret and understand the world around me. Its art. It can be interpreted in so many ways by so many different people. When I get behind a DAW that's my canvas. From the sound design to the final recording, that's my personal ritual. Some will like it, others will not. Some will find something relatable, others will find something empowering. Some will be annoyed, others will be offended. All of that is okay with me!
What do you think more than anything else, separates you from the massive crowd of up and coming artists emerging right now?



Grim Singmuf: My individuality really shines through in my music. I have lived a very unconventional lifestyle that sets me apart from most people I know. A lot of the times I feel distant from the human race in general.
Are your lyrics predominantly based on real events and personal experiences, or are they drawn from imaginary situations?



Grim Singmuf: A large portion of my lyrics reflect my truths in this reality. My writing touches a lot on personal experiences, some of which occurred on psychedelics and there are people who would argue that those experiences are completely imaginary. Many humans from my home state Rhode Island never leave, I ran away from a group home around age 15/16 to travel. I hitchhiked an train hopped across the United States for years. I've found myself in many situations that are beyond the "house person" perspective, that being said a lot of my life may seem like that of an "authors perspective". You can look for it if you'd like, but probably won't find too much fiction in my lyrics.
Do you see music as simply a basis for entertainment, or do feel it should also educate and enlighten people.



Grim Singmuf: All of the above and more. It is a sacred universal language to be interpreted on an individual level. Even when I go to a rave, I feel the bass bumping like the mother's heart from a womb, I see all her babies responding as a group but also as individuals. There is a music for every person, every emotion, and every situation.
What would you consider a successful, proud or high point in your endeavors so far?



Grim Singmuf: I feel I've not reached my "high point" yet. I am proud of the fact I'm finally publishing and distributing my music world wide. I'm also quite proud of all the different collaborations I've accomplished through the years.
What has been the most difficult or unpleasant thing you've had to endure in your career so far?



Grim Singmuf: This coincides with one of the most pleasant things, the collaborations. It's difficult to differentiate, at first, those who truly want to collaborate and who doesn't. Some people aren't as invested in the art as others, sometimes I get sent back very low quality recordings with crazy amounts of noise in the background. I've had instances in this situation where I ask the "artist" to rerecord with better equipment in a more quiet place and they just get offended. Some whom don't want to pay for a beat will ask to collab, then will just take the beat and cut communication off.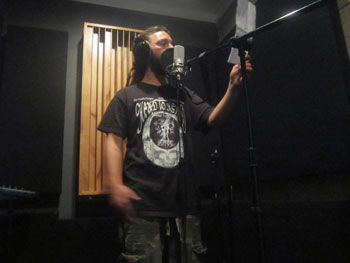 What key ingredients do you always try and infuse into your music, regardless of style?



Grim Singmuf: lyrically, I want it to reflect a part of me. When it comes to production the key ingredient is in the sound design. I enjoy making new sounds in which I infuse "healing frequencies". These frequencies are powerful, sound in general is powerful. I try to create an opportunity for a transformative experience within the instrumental utilizing different frequencies.
Do you produce the beats and write the lyrics on your songs or do you collaborate with outside sources in any of these cases?
Grim Singmuf: I write all my own lyrics, I even ghost write for others as well. I've collaborated with different producers. I just released 2 albums recently, "Who am I?" produced entirely by myself, and "Reflecting soul" which was produced by Luca Andrei Iulian a young producer from Romania. I enjoy writing to other people's production but typically I'm all about producing my own instrumentals.
What is your personal opinion of the status of the Rap, Hip-hop and Urban music business right now?



Grim Singmuf: When it comes to the "mainstream" "popular" music I could care less honestly, it's there for somebody but I don't look for it. ….Except for this youtube channel called "Much Dank" it's the only place I go to keep up with the "mainstream rappers" of this era. I like to buy beat tapes from these cassette label companies on bandcamp, I feel they are keeping hip-hop culture alive through this new wave of cassette culture that's popped up over the last few years. There is so much good music out there, some of it gets overshadowed by "pop culture" …My personal opinion is if you want Hip-hop you got to dig deep, I tune into "rap is outta control" a radio show by DJ Eclipse from Providence Rhode Island and I'm always satisfied with the beats and rhymes.
Which aspect of being an independent artist and the music making process excites you most and which aspect discourages you most?



Grim Singmuf: I love it all. Though I wish I could get someone to take care of the social media aspect of things, I don't care for that. I enjoy the creation as much as the end product, I love the feedback especially when its constructive. I enjoy not being held down and having the freedom to create. I started out pirating software now I own all the software I use, I believe that a struggle for most independent artist is the affordability of being a starving artist. Juggling time is the hardest thing, discouraging in the sense I don't have enough time. I feel sometimes I spread myself to thin between my family, friends, music, travel and free time. That being said if I was signed to some contract I'd totally be on someone else's time, I enjoy the freedom that independence brings to all aspects of life.
Are you satisfied with how the music business works right now, or is there anything you would like to see done differently?



Grim Singmuf: The payout for music streaming is very minimal. Typically in the Hip-hop world producers are overshadowed by the rapper, there is so much more behind the scenes when it comes to making a record and even more when it comes to promotion. Honestly I feel with the right team and a great game plan anyone can change the music business. Look at the Grateful Dead, not just the band but the Grateful Dead Family as a whole changed the music industry in so many ways. I got some ideas, but they will have to wait for the right team.
If someone has never heard your music, which keywords would you personally use to describe your overall sound and style?
Grim Singmuf: Psychedelic, Unique, Experimental, Homemade, Hip-hop
Do you consider Internet and all the social media websites as fundamental in building a career in music today, and what is your personal relationship with the new technology at hand?



Grim Singmuf: As much as I do, I get so tired of it too quickly. I find myself deactivating my facebook regularly. The only social media I keep up with really is my Instagram, I love pictures. I post more than just music stuff, you can see pics from a lotta my travels there. I do think being on all platforms of social media is good for a musician, …if you got people taking care of all that for you, as I'm sure many of the "mainstream" artists do. I enjoy putting myself in nature more so then the digital world. So many humans are stuck to their phones.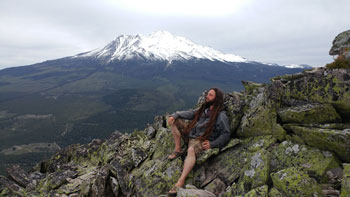 Apart from your solo work, you collaborate with 3 other projects – The Cataclysmic Variable, G.O.A.T Beetz, and Cesspool Asylum. What is your connection to each of these projects?



Grim Singmuf: The Cataclysmic Variable is a project I started to get some collaborations in, I work with different humans from different states on that project, it is one that will continue to grow and evolve with me. G.O.A.T Beetz is a beat tape cassette label created by my homie Knablinz. This music is a lot of fun, I've produced a few cassettes for G.O.A.T Beetz. The music I make for these cassettes is very different in comparison to my typical styling. It is completely sample based, with each song being a recontextualized collage of other songs. Super psychedelic vibes. Cesspool Asylum is only a few months old, it is a collective founded by my homie Mystah Spaulding, I produce beats for Cesspool Asylum artists and I'm also releasing albums with them as well. My newest album "Who am I?" was released by Cesspool Asylum.
What is your relationship with visual media? Do you think videos are important for your music? And if so, do you have a video you would recommend fans checkout so they can get in to what you're doing?



Grim Singmuf: I had this friend Opsimath who was more adamant about making music vids for me, and he directed and produced a couple low quality vids. I live in a small mountain town in California, we have a population of less than 1500 people. I feel when I have more time and space in my personal life to venture out and find a videographer, or purchase the equipment and learn the software, that I will have more videos. It is something I'm looking forward to futuristically. If you wanted to peep a vid Opsimath directed and produced I'd recommend "Got some free time" it's on youtube, I believe Opsimath produced that beat as well, he can also be seen in the video…
Do you prefer working and creating in a studio environment, or performing live in front of an audience?



Grim Singmuf: I've done very few live performances with hip hop, but more so with hand drums an harmonica. I do enjoy it and am looking forward to doing more shows. Mystah Spaulding the owner of Cesspool Asylum is planning a tour in 2019 and I'm looking forward to that. As far as preference goes, time in the lab creating is essential to performing live, it goes hand in hand. I love the creation aspect of being in the studio, and I can't wait to travel and perform more.
What ultimately drives you more than anything else to work in something as tough as the music business and to continue seeking new collaborations?
Grim Singmuf: The love for music and therapeutic vibe of creating it. Manifesting my mind in song format will always take precedence over any "business" aspect when it comes to music. Ultimately I seek to immortalize my soul through music, and those that feel a similar way will always be willing to collaborate. It's much more to me than a stream of revenue, though it helps seeing that a distributor put some money in my account every couple months! I just love music. I will always create music, be it on a DAW, or playing my harmonica. I am a creator, born to create, music is where I find that release. Peace.
OFFICIAL LINKS: BANDCAMP – SOUNDCLOUD – INSTAGRAM – SPOTIFY – DEEZER – ITUNES
Please follow and like us: