Originally from Caledonia, Ontario, a small town outside of Toronto, Jenn Connor was first noticed by LA based producer, Tomas Costanza (Secondhand Serenade, Boys Like Girls, 2 Chainz), which led to the two working together on the acclaimed song, "Girlfriend". Currently working toward the release of her upcoming EP, "Come Alive", Jenn has dropped the third single from the aforementioned recording. Entitled "Like I Did", the song was produced by multi-platinum, award-winning producer/songwriter, Rob Wells (Ariana Grande, Justin Bieber, Selena Gomez). It's hard to carve out any unique space in the crowded female vocal market, but on the single Jenn manages to sound less like anybody else, and more like herself.
Jenn Connor stands out in the pop landscape for a few reasons. The song's release isn't overpowered by the usual hyped media narratives. It's first an exceptionally high quality product of the modern pop machine, showing that the mood of the moment can be reconciled with slick, anthemic singalong, yet understated fun.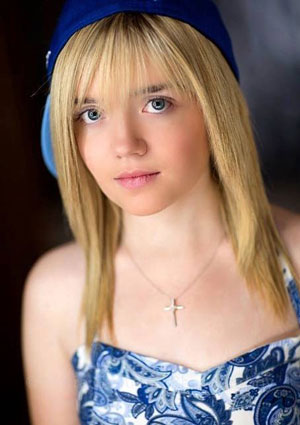 And there's Jenn's singing, sultry but also unconcerned. It's like she's telling a story to a friend while lying on the couch. Yet she's also enunciating comprehensibly and staying tightly locked to the rhythm. That takes a confident level of talented coolness.
All of this is done with a kind of feline sensibility, holding back just enough on the verses and then pouncing gracefully but powerfully on the choruses. Jenn's sensitive vocal touch, as well as her team's craftiness, should make this a hit, upon which she can start to build an even stronger career.
Her singing style is coy, breathy, with a slant for indie earnestness, and the lyrics are distinctive enough to scrawl on any locker. The lusciously layered instrumental background, leaves plenty of space for Jenn's lyrics and voice to grab the center of attention.
Jenn Connor elicits an emotional response from whoever can relate to the song. Her clarifying honesty about a relationship never meant to work out is palpable in her voice, as is her perspicacious allusions to the use made of social media.
The song genuinely conveys the artist's feelings toward the relationship with lyrics such as "I don't know what I thought would come of this. We were nothing alike at all, we were opposites." The chorus is extremely catchy with the lyrics hitting home: "I know what you're trying to do, but baby it's no use, because we were never going to work out. I found the good in our goodbye, so you're gonna have to try to get over it. Like I did, like I did."
Jenn Connor does nothing but impress with "Like I Did". Her lyrical sensitivity is undeniable, her voice is unmistakable and her ability to create flawless pop music is now unquestionable.
OFFICIAL LINKS: WEBSITE – TWITTER – FACEBOOK – SPOTIFY
Please follow and like us: