Philthy MF aka Philthy Phil is a 28 year-old independent artist from Gary, Ind. He recently dropped his EP entitled "6 Pack", featuring the single "Shine". The rapper is carving out a place in underground hip hop that plays to the great energy of the past while avoiding many of the draining tropes that plague modern-day artists. He delivers consistently strong rhymes on this EP, while using the track list for some vibrant beats. With all the tracks interesting here, it's clear that the artist has cut things down to six, to make sure listeners are entertained top to bottom.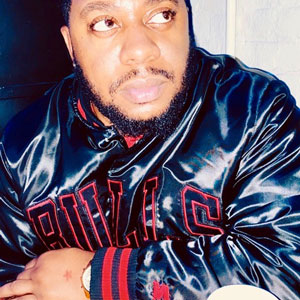 Between the introspective chatter and outright ecstatic rhyming, each track beats out energetically and lets the recording move right forward. Kicking off with "Philth's Pianist", Philthy MF quickly sets the urgent tone that shoots forth from his abrasive vocal chords which run the entire range of its extension.
"Pimp Type" starts off darker, with a booming bass line and skittering hi-hats steadily pushing its momentum. It's not long however, before Philthy MF starts rolling out his rhymes at a breathless pace.
The melodic musical flow of "Cool Lil Youngin" sets things in a diverse direction. The mellifluous hooks, groovy rhythm, and relatable streetwise rhymes will keep bodies moving all summer. On top of this, Philthy MF insidious vocals really twist things interestingly.
There's an immediately gripping sound to "Shine" as Philthy MF flurries through his mysterious haze to deliver thought-provoking raps at breakneck speed. This is a pretty damn fascinating single, that's for sure.
I really like Philthy MF as a rapper in terms of sheer versatility, technicality and charisma. He shows on "Shine" that he is capable of sheer raw aggression in asserting himself as a rapper on this explosive track. And yet he's also capable of slowing it down, being a little more introspective, searching for that vibe connection he can build on tracks like "Trap Hot".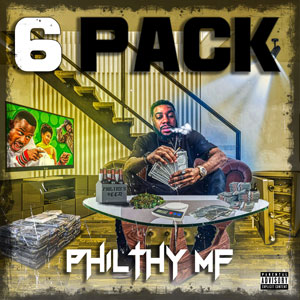 From a technical standpoint he again demonstrates that he's the sort of rapper who can interweave some dense references into his wordplay while still bringing out hard-hitting punchlines.
Philthy MF has a flair for entrenching himself deep within his themes and crafting songs in a way that immerses the listener into his head-space. This is more than obvious with the cinematic "Strange Things". The wordsmith leaves no verse unconquered, weaving in and out of flows effortlessly and delivering unapologetic rhymes.
The Gary-based emcee shows himself to be everything rap needs in a technically ailing industry. Philthy MF manages to exhibit his lyrical skills and technical dexterity, throughout this recording.
Not only does Philthy MF display a great flow and real wordplay, he also has interestingly textured production and some intriguing themes in his work. There's a level of quality to this EP that elevates it above most rap records dropped this year and shows that Philthy MF is definitely a force to be reckoned with.
Though just getting started together, the emcee and his label, seem to have a serious agenda. Ultimately, Philthy MF is making modern hip-hop sound so much better with the release of "6 Pack".
OFFICIAL LINKS: AMAZON – SOUNDCLOUD – YOUTUBE – SPOTIFY – AUDIOMACK– PANDORA
SOCIAL LINKS: IG: https://www.instagram.com/philthymf/ – Twitter: @philthymf – Facebook: @philthymf – For Inquiries: philthy45booking@gmail.com
Please follow and like us: