LaQuinn is a student of many great Charlottesville musicians having dealt with everyone from every musical form of life. His late uncle Johnny Gilmore afforded him the possibilities to meet, witness, build and learn from other greats such as Uncle George Clinton, John Hornsby, Dave Matthews and a host of other talented artists. His story of being abducted when young to the perils of inner city life, a brief run in with the law and industry fodder serve as entertainment and as cautionary tales for enlightenment.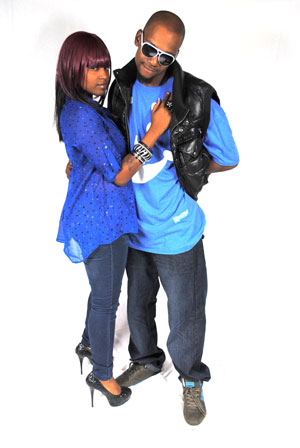 We know that LaQuinn's "217" is a fabulous album simply by just checking its qualities. It sprints all the way to the half-hour mark without taking a powder, with shattered storytelling, dead-eyed axioms and Olympic rhyme schemes. However retrograde, or pure the subject matter, the album is musically somehow grandiose and economical at the same time.
But his development extends beyond just his writing, as LaQuinn picks a wide-ranging group of thumping beats from different producers. And to back that variety up, he also drops a sequence of features to further boos the diversity of the album.
And as if that is not impressive enough, "217" has some of the most unusual song titles I have heard in the rap game yet – "Pauls Gaurdian Angel" (feat. Ben Malick), "In Galatians She Naughty" feat Gill (feat. Winston Garland), "Judas Peer Pressure" (feat. Tanaek Turner), "Matthews Holy Slaves" (feat. Lyle Eugene), "Solomon the Pimp! (feat. E Dubb) and "Zebedee Talks" (The Jeffersons), among others.
This is a 12-track twisted odyssey, crafted by a lyrically gifted underground rapper, as he unloads on a range of specific issues. LaQuinn presents a consistently high standard of lyrics and wordplay throughout the album. It's easy on some tracks to miss his clever wordplay while powerful instrumentals dominate the tracks, so pay attention.
LaQuinn gives the listener a consistent performance leaving little room for error. At a time when the most talked-about issues in rap music are centered on process and authorship, LaQuinn instead takes umbrage with matters of content and persona.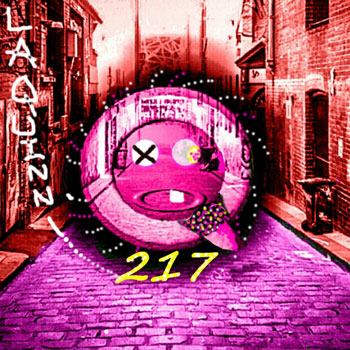 LaQuinn aspires to be the final torchbearer of truly authentic, larger-than-life, world-weary, and lyrically virtuoso rap music, embodying his ideal vision of excellence and purity in the field.
To help put together the tapestry of twisted soundscapes that LaQuinn uses as a launching pad to excoriate and eviscerate the world at large, the rapper called in a diverse row of production talent, as well as a packed house filled with features who ably support his quest, leaving LaQuinn however unmatched.
The opening track, "Pauls Gaurdian Angel (feat. Ben Malick)", sets the tone: over a chilling, broken beat, LaQuinn lays out his position as if he was a nothing-to-prove veteran capable of out-thinking any other artist in his lane. Going verse-to-chorus on tracks like "Caine Versus Abel (Brother's Keeper)", "Marys Grief" or "Roman Candles (Getting Gone) [feat. Gill]" takes serious belief in your own abilities, but over succinct bass and drum driven beats, LaQuinn proves himself worthy of the implied comparison.
But to be honest, all over the album, not a syllable goes wasted, no brag feels undercooked, and when a beat needs space to breathe, LaQuinn allows it just that. Essential tracks also include "Matthews Holy Slaves (feat. Lyle Eugene)", "Solomon the Pimp (feat. E Dubb)" and "The 12ths Love". This is one of my favorite albums of 2017 so far, and easily one of the most consistent projects in a long time.
OFFICIAL LINKS:
Youtube:
https://www.youtube.com/channel/UCYEAzhRpxOzCjQZOSgbOimw
Audio:
Soundcloud:
https://soundcloud.com/laquinnofficial2
Bandcamp:
https://laquinnofficial.bandcamp.com/album/el-bueno-la-mala-y-el-feo
Spotify:
https://open.spotify.com/artist/4wHpKmkgoRq7h583h9MHpf
Broadjam:
http://www.broadjam.com/artists/home.php?artistID=100776
Instagram:
https://www.instagram.com/laquinnofficial/
Twitter:
https://twitter.com/MRQATM
MTV:
http://www.mtv.com/artists/mrq-aka-iamq/
iTunes:
https://itunes.apple.com/us/album/ike-turner-single/id1156230938
https://itunes.apple.com/us/album/e.l.m.o-single/id1150151365
E-Music
http://www.emusic.com/album/laquinn/ike-turner/16978272/
https://themusic.today/release/laquinn-ike-turner-single/8136835
Ike Turner [Explicit]
Link: http://a.co/2fO8Wuo
E.L.M.O
Link: http://a.co/2hBp4zW
For booking contact: laquinnofficial@gmail.com
Please follow and like us: