A 2019 Billboard Magazine Emerging Artist John Vento is a successful Pittsburgh businessman and passionate singer-songwriter. He is also part of The Nied's Hotel Band, originated in 2003 and voted Pittsburgh's "Best Bar Band" in the 2016. The band gets its name as a tribute to Jim Nied, proprietor of the landmark Pittsburgh tavern "Nied's Hotel". What we enjoy here is the band's latest album that's well-crafted and structured to represent the feeling of real Americana driven rock n' roll. Every song on here is great from first to last, in an even twelve count.
I think The Nied's Hotel Band is one of the most underrated bands. People outside of their region wouldn't even know who this great band is if you asked them, which is a shame. To me, this band is the essence of what core rock music truly is.
In this day and age of music that sounds like a few chords on top of a drum loop, this album is refreshing in its organic blend of thick rhythms, gritty guitars, resonating horns and soaring vocals. The lyrics are simple, the messages are clear, and the music is balanced. A great album to sit down and listen to, unlike many of today's bands whose music is more background noise to which we conduct our daily lives.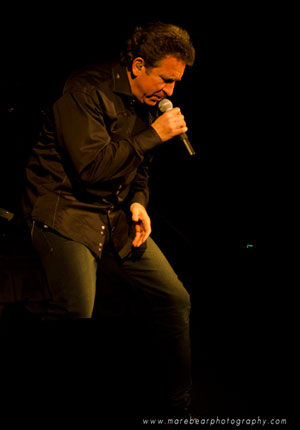 This is one of those albums where you push play and sit back, letting John Vento and The Nied's Hotel Band take you on a rollicking ride. The album is a distinct musical vision of electrified old school rock matched with the bristling energy of live performances.
From the moment the recording opens with the up-tempo and funky "I Need A Lover", you are in for a set of developed songs, tight sound and production, evocative stories, diverse and enthralling instrumentation. Overall, a monster. It is hard to imagine a more collaborative effort than this. The Nied's Hotel Band can rock ferociously when they choose to, but also lay in the cut, working entirely in service to the songs.
On "Catholic Girls" they drive the rock n' roll groove, while on "I Love You" they get all woozy and soulful. "Down To Memphis" sees the band funking it out, while on "Brother" the electric blues flavors run thick and fast. This ever-changing cycle of moving dynamics continue throughout the album where John Vento and The Nied's Hotel Band never allow you catch your breath.
There's also a nice mix of live and studio recorded songs, which give you a chance to savior the wholesome energy and versatility of this band. From "Under" and "Lonely Man" to "California Dance" and "Red Headed Woman", you'll experience the explosive live performances, which is the ultimate defining feature of The Nied's Hotel Band.
The Nied's Hotel Band is anti almost everything that is happening in the mainstream music scene at this time. The result is one of the best albums of this kind that you can pick up in 2020. It's a much funkier, more earthbound and rock n' roll oriented than anything else released in the last few years.
You can feel John Vento and The Nied's Hotel Band testing themselves, stretching their legs, and certifying exactly who they are. The "Nied's Hotel Band" album is out on Feb 21st.
OFFICIAL LINKS: WEBSITE – FACEBOOK – TWITTER – YOUTUBE
Please follow and like us: