Ashes is a Gospel/Christian Hip-Hop/Rap recording artist and songwriter from Fort Myers, Florida signed to Zobe Records. Currently working on his new album set to drop July 2020, Ashes, is also getting ready to release his next single, "Best Friend". In the meantime we caught up with a series of singles as well as an EP to see what all the fuss is about. Balancing a burning conviction in his faith with disarming authenticity, Ashes delivers an electrifying jolt to the senses and expresses the genuine human emotion that's sorely lacking in today's formulaic world of hip-hop. The resonance of his songs strike deep with those who need to come to grips with the pressures and anxieties that weigh all of us down.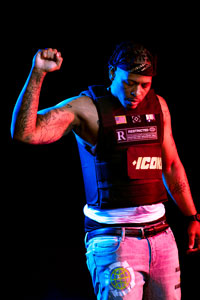 By turns gritty, intense, and transcendent, Ashes' catalog captures the social, and religious undertones of our modern day society. It encompasses all the peaks and valleys we experience on a daily basis and forces the listener to confront unsettling realities we're exposed to every day, while giving us an option of where to turn to, in these times. On his single "Same Road" Ashes continues to show that he can make strong music, while staying true to himself and the faith he holds so dear.
Ashes has a great rapping flow and an even better singing voice, to make him a double threat on the mic. The most important thing to know about Ashes, is he is very real. He does not mince words and means exactly what he says. "And when you feel like you're all alone. And you feel that you can't go on. Just know that Jesus on the same road. Walking beside you, holding your hand. He ain't letting go," sings Ashes in a soulful mellifluous croon.
When he hits the verse, Ashes switches his gravelly voice and fiery tone into overdrive, pushing the intensity levels to beyond the red line. His music aims to reach authenticity with boldness when addressing any topic.  "Same Road" comes with a raw and legit taste, which is guaranteed to speak to your soul.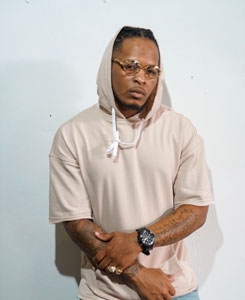 Anyone who has ever felt at a loss with their struggles will definitely be able to relate to this single. Ashes comes at the beat with his heart, sharing his own experiences, as he talks about not walking through life alone. The truth is that the isolation we can sometimes feel in life during loss, can be overbearing.
This tune is deep and honest, and it shows how Ashes feels he has someone looking out for him when he's in a time of crisis. "You helped me keep my composure to stay strong, stay strong for my family. Seem like all at once my worlds came crashing down. But you gave me courage and the strength to hold my family down." Ashes approaches this track with a posture of both power and humility in the presence of God.
The way the beat is built helps bring out the emotion of the song in different ways that elevate its meaning, as Ashes moves effortlessly between crooning and rapping. God's grace is easy to wrap our minds around because of how convincingly Ashes unfolds the narrative. Ashes is supremely talented and God is present in every single bar!
OFFICIAL LINKS: FACEBOOK – INSTAGRAM – TWITTER – SOUNDCLOUD – SPOTIFY
Please follow and like us: