There aren't many emcees that have managed to maintain their eclectic musical style so elegantly like SUPADAMN. His slow burning tongue-in-cheek lyricism on the single "KING", off of his self-titled album, will leave an imprint in the underground game that should be picked up and adopted by the new millennium's artists.
"KING" not only shows SUPADAMN maturity in the game, but also his ability to keep up and even surpass some of today's most respected lyricists. The track displays his verbal versatility and his chock full of slick-mouthed entertainment.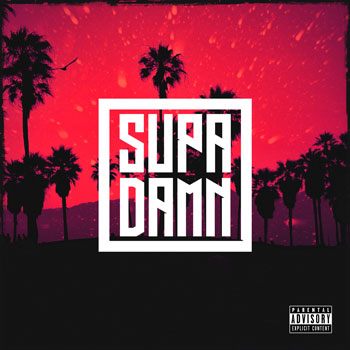 SUPADAMN, in his effort to make classic music, uses his significantly superior ear for beats to pick a simple atmosphere for him to work his laidback verbal magic on. The song has a smooth, at times haunting aura.
The bass laces the track with a big booming groove while the rest of the minimalistic instruments only add to the smooth atmosphere, and ultimately, the consistency of the track. This blend of SUPADAMN's voice and the music, gives listeners a sense of rap familiarity mixed in with an oddly unfamiliar rap atmosphere.
To match the music, SUPADAMN has released an animated music clip, but these musical and visual nuances embedded into "KING" are only there to create a subtlety crafted backing for SUPADAMN's perfected razor-sharp mannerisms behind the microphone and lyrical witticisms.
Like most anything else in the rap game, "KING" isn't the perfect rap track for everybody, because personal tastes differ – (and does the perfect rap track really exist anyway?) – but it's smooth, trippy atmosphere and laidback verbal tractate, only enhances the song and differentiates it from what the rest of the aggressive rap pack is trying to create.
To me SUPADAMN, who comes up with clever metaphors and loose, elastic rhyme flows, certainly sounds fine, and the beat doesn't lack either. "KING" is completely worthy of your attention, and may make you rethink mainstream rap, and all the uptight aggression going down. Sometimes rap and hip-hop should just be a fun and entertaining listen. Not always, but sometimes…
OFFICIAL LINKS: VEVO – YOUTUBE – TIDAL – SPOTIFY – RHAPSODY – AMAZON –7DIGITAL – GOOGLE PLAY
Please follow and like us: