Red Dream is a gorgeous slice of melody interwoven with K-Syran's deep rich vocals. "Going into new lockdown vivid dreams will hit us again. Have you've been having weird /vivid dreams during lockdown too? -I tend to think all dreams are on our side, even the nightmares, because they are trying to tell us something we can get done. -thinking happy thoughts before bed can change dreams -Dreams are functionally very important for clearing the emotional pathways."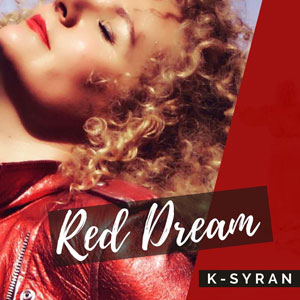 Multi-talented, international star, K-Syran, is a wonder woman who'll blow your mind. With x2 US Billboard chart hits, a string of Music Week dance hits, movie roles, an author, director and lyricist; you'd think there isn't much left to squeeze into the amazing world of this gorgeous Norwegian.
But K-Syran doesn't stop there, she's also an activist in women's rights, with her own play, 'Breaking The Silence', nominated 'Best Play' at the London Summit organized by Angelina and William Hague, whilst her self-penned track 'Intimacy' became the anthem for International Women's Day.
For 2020, K-Syran is stompin' her stilettoed heels even harder as she stars in the leading role of the forthcoming movie 'The Lady From The Sea', whilst releasing a string of records which are making their mark on the electronic music scene.
Connect with K-Syran on INSTAGRAM and SPOTIFY
Please follow and like us: