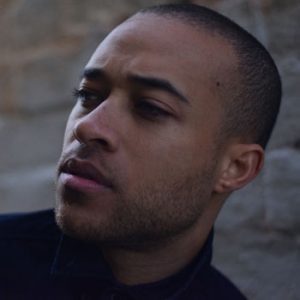 Los Angeles based singer/songwriter, Tyler Parks, recently completed his self-released debut EP titled "REHAB". The seven-track biography that describes his most personal and difficult heartbreak.
Now, he has released the music video for his second single from the EP titled "Bleed"; in which Tyler explains – "I wrote Bleed to help myself accept my lowest low. Being walked out on by someone I thought I'd spend the rest of my life with. Bleed is about that moment when you realize you'd do anything, even put yourself through absolute hell, to keep the one you love."
The Video for "Bleed" was directed by Gavin Millette and Produced/Choreographed by Tyler Parks & Danella Dutton, Featuring Lawrence Keli'i Ranada.
You may also recognize him as the character Deondre from Netflix's hit show "Dear White People" or have heard his song 'Tranquilizer' featured on TNT's hit drama Major Crimes.
Please check out his website for more music, videos, & info.
Stream / Download : http://geni.us/TylerParksBleed
Instagram : www.instagram.com/cardboardboxkid
Facebook : www.facebook.com/TylerParksOfficial
Twitter : www.twitter.com/TyParks
Website : www.TyParks.com
Please follow and like us: