HERE is Michigan's #1 Metal band, KILJIN performing, "Path of the Warlock" LIVE at the GARAGE! Filmed August 2020.
KILJIN is a 4 piece Metal band out of Michigan. They have just released their 11 track debut album, "Master Of Illusion" which is now available on all major digital stores. One of the most remarkable things about this debut studio album is that the band manage to get practically everything right here. Shifting focus back to the roots of metal, KILJIN ramps up the intensity and volume in every way. Trevor Aumaugher on lead vocals explodes with a level of passion and exuberance that is nowhere to be found on any comparable records, while his guitar contributes some fiery solos. Tony Aumaugher drives his bass into the pocket of every song, while Scott Spencer on rhythm guitar delivers the beefiest riffs on the planet. Bryant Aumaugher ties it all together with his momentous and ever-steady percussive work.
 KILJIN was called the "Best Metal Album of the Year" by Tune Loud Hit Radio and Magazine. All KILJIN music and merchandise is available at www.kiljin.com.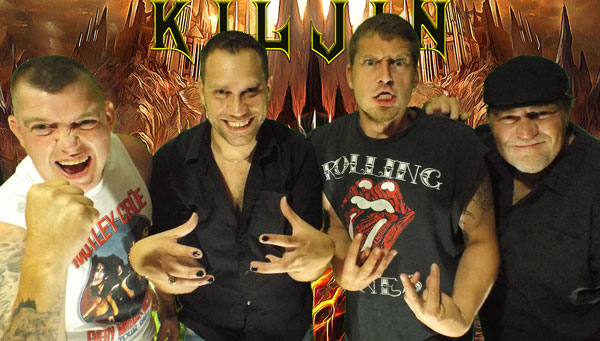 OFFICIAL WEBSITE:
www.kiljin.com
FACEBOOK:
www.facebook.com/kiljinusa
SOUNDCLOUD:
www.soundcloud.com/kiljinusa
SPOTIFY:
https://open.spotify.com/artist/5Puhk91Rv0Ra35F8WyWrOI?si=TFQocuHDRaqH-WSORhK-cA
FIND US ON ITUNES, NAPSTER, APPLE MUSIC, SPOTIFY, DEEZER and more!
Please follow and like us: