UK pop group East 17 returned during the summer of 2021, to release a surprise new album 24/7. The album has been met with widespread acclaim, it's had over 1 million streams and its reached album download charts in several countries including the UK and Switzerland.
The group not only released a new album last year, they also toured Europe, sharing footage on Instagram from countries like Estonia, Belgium and Scotland.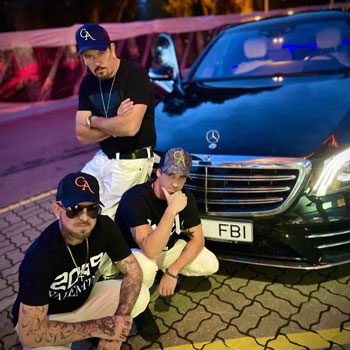 24/7 is the first album released under the group's new line-up. Which now consists of original member Terry Coldwell alongside Robbie Craig, who as a solo artist has an impressive list of accolades, his single "Woman Trouble" received an Ivor Novello award and newest member Joe Livermore who started as a gymnast and was part of the British national squad.
East 17 were one of the most successful British groups of the 90s and originally consisted of members John Hendy, Terry Coldwell, Tony Mortimer and Brian Harvey.
Hailing from Walthamstow in East London, hence the band's name, they rose to fame in 1991 and continued to have great success selling over 20 million records and touring the world. With a back catalogue of hits including Thunder, Stay Another Day, and House Of Love.
The single from the 24/7 album is called "Crying", it's a mid-tempo and it has its own music video. You can follow @officialeast17 on Instagram for the latest news.
Please follow and like us: