Ambre IV has sultry and impressive range that will keep you listening to her lyrics on repeat. Her soulful voice and stunningly emotional lyrics on "Into The Dark" brings listeners into her world of both empowerment and regret that can surely resonate with everyone for one reason or another. She proves to her audience that not only is she a powerhouse vocalist, but also has the skills and musicality to show her emotional side through hauntingly beautiful vocals and an instrumental that will put you in a somber yet reflective mood.
Needless to say Ambre IV's delivery is fierce, in a song about a toxic relationship where you forget who you are and decide to follow someone else instead of following yourself. The verses have a soul-stirring and soaring quality with instantly catchy melodies. The punchy chorus serves a groovy rhythm and growling bass line.
There are massive hooks, and that sense of real life which gives you a lift and stays in the head. The groove in the chorus is infectious, and instantly a catalyst for foot tapping, head nodding, and busting a move on the dance floor.
Ambre IV impresses with her expressive lead vocals on "Into The Dark". She has a distinct instrument that is ready made for pop star status.  Beyond that, the songwriting is catchy, profound and extremely engaging.  The focal point is matters of the heart, and their sometimes sad consequences, something she absolutely excels at.
On the strength of the material in this single and video clip, you can expect her to be a dominant force in the coming years. The closer you get to her voice the more distinctive and tantalizing she sounds. With this impressive statement under her belt, we now know Ambre IV is a songstress of huge promise and ability, one whose future development should be watched closely.
Connect with Ambre IV on INSTAGRAM and FACEBOOK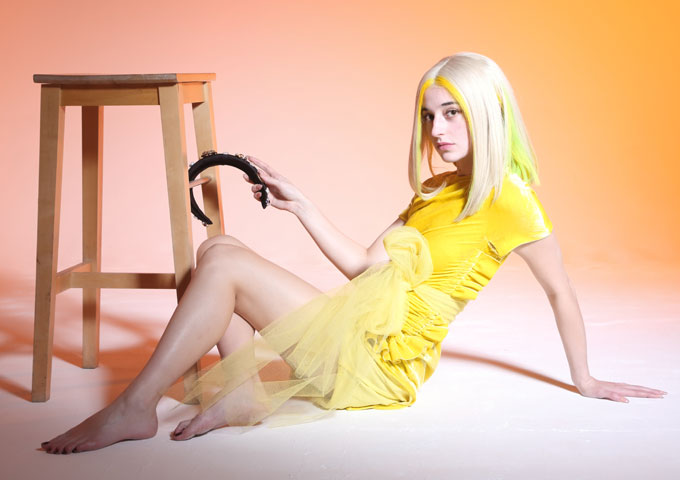 Please follow and like us: