Watch
(Los Angeles, CA) – Since the 2019 release of his last hit "Let You Leave", Jay Shephard has been hard at work, perfecting his sound. Today he returns with a controversial, yet insightful new visual, "Guide Me". The stirring new music video delves into Jay Shephard's near death experience which lead to a lifelong spiritual journey and picks up where previous releases like "No Surrender" and "No Time" left off, offering chill sounds matched with a message from the Nassau, Bahamas native.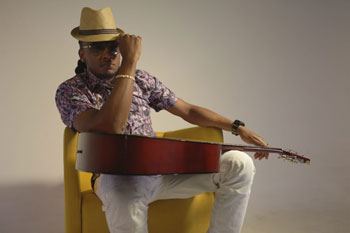 Enlightened lyrics mixed with Reggae's vibrant voice and bright Arkitechz production put Jay Shephard's talent on full display as he touches on various topics like war, world peace, and his need for The Most High's protection through it all. A Karizmavisuals-directed visual as deep as the track complement Jay Shephard's energy, leaving listeners intrigued by his humble spirit, and subsequently ready to delve more into his catalog of hits.
After experiencing "Guide Me", it will be apparent to listeners that Jay Shephard isn't in it for the material things success can buy, but for the love of the music, as he continues to let his light shine, one dope track at a time. Since embarking on his career, not only has Jay Shephard landed a distribution deal with SONY "RED" Distribution and worked with top Jamaican producers like Troyton Rami (Black Shadow Records) and Omar Miller (Miller9 Records), but he has steadily built a fanbase full of loyal supporters, letting the game know it's only a matter of time until Jay Shephard is a household name. Tap in with "Guide Me" on YouTube and stay tuned for more coming from the Good Vybez Nation LLC founder.
About Jay Shephard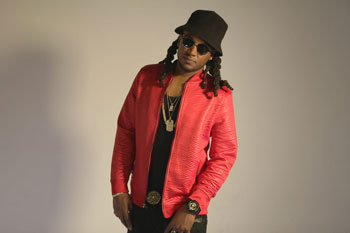 Jamaal Marc Anthony Saunders (born 3 June), known professionally as Jay Shephard, is world renowned for his distinct and original sound. This genre-blending singer is a dynamic reggae fusion artist and vocalist who was born and raised in Nassau,Bahamas. Early influences by artists such as Bob Marley, Bone Thugs N Harmony, Michael Jackson and Gentleman all form the dynamic vibes released by this eclectic artist. The name "Jay Shephard" resulted from a traumatic near death experience that shifted the entire course of his life and steered young Jamaal onto a spiritual journey where he was gifted with the ability to sing.
Jay Shephard molds his music to be medicine for the soul and therefore seeks to release strictly relatable sounds. From the deep roots of reggae, to the high tempo beats of dancehall combined with the modern sounds of pop, he appeals to an extensive audience. In 2013 Jay Shephard landed a distribution deal with SONY "RED" Distribution, which generated songs like "Sunshine" and "So High". His current work with top Jamaican producers Troyton Rami (Black Shadow Records) and Omar Miller (Miller9 Records), produced hits like "No Surrender and "One Time". Jay continues to make an impact on both the local and international music community with his innovative style of music through his very own label, Good Vybez Nation LLC.
Stay Connected
Instagram: @jayshephardmusic
Twitter: @JayShephard
Facebook: @jayshephardmusic
Website: jayshephard.net
Please follow and like us: