Jenny Ali is a 16 year old female electronic producer and artist who lives in a small city in Southern Ontario. Jenny, whose real name is Marjana Ali, grew up mostly in Peshawar, Pakistan but her family spent many years in England and Ireland too. During the first period of 2016 she went through a very rough time and turned towards music for solace. Jenny spent every second of every day working, on music, experimenting on her laptop and exploring the production process of music. Needless to say, she fell in love with it.
She created a few tracks, and spurred on by a friend, during November she decided to release 3 singles – "Steady", "Alive" and "Honey" via iTunes, Spotify, iHeartRadio, Google Play, Amazon, Tidal and other important platforms.
How long have you been doing music and how did you get started in the first place?
Jenny Ali: I have actually started doing music very recently, for around 6-7 months. Around March/April, I was in a very bad place and had gone through some rough times, so I decided to turn to music to get away from it all. I wouldn't stay at school at lunch, I'd go home every single day and work on my music but I never thought I'd release any of it. This is all still very new to me!
     2. Who were your first and strongest musical influences that you can remember?
Jenny Ali: Drake has really influenced my music. I've been listening to him ever since I was little and I love his beats and a lot of his creative lyrics.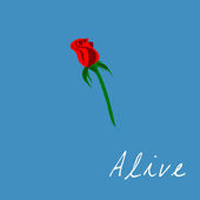 Which artists are you currently listening to? And is there anyone of these that you'd like to collaborate with?
Jenny Ali: I'm a huge fan of hip-hop, so I've been listening to a lot of Drake, Rihanna, Kanye West, Tyga, The Weeknd, and I've recently discovered Jacquees, and I've fallen in love with his music!
What are your long-term goals or career plans?
Jenny Ali: Music wise, I have no idea. I just hope my music is successful and people enjoy it. I wanna gain the confidence to make more music eventually, and learn more about the industry and hopefully collaborate with other artists. Other than that, I plan on going to university and major in something biology related.
How do you feel you separate yourself from other producers and recording artists right now?
Jenny Ali: I think my music style is very unique and simple. I don't use any complicated programs and equipment. It's just me and my laptop.
Who more than any other influenced your style?
Jenny Ali: People I think have influenced my style would be Gnash or Blackbear. The beats they create and their sound in general is just so beautiful. When creating my three singles, I was listening to the "Hey Ma" remake by Gnash and some of his friends, and many songs by Blackbear to get inspired, so I think they've influenced my style a lot.
What are you like as a person? What are your interests and ambitions?
Jenny Ali: Anyone who knows me knows that I'm absolutely crazy and weird, but in a good way, as many of my friends say. I have insane dreams and ambitions and when I want something, I will stop at nothing until I have it. I plan out my day minute to minute to make sure I'm using my time as efficiently as possible and maximizing productivity. Other than that I'm a movie fanatic and I love to cook!
What do you consider a really successful or high point in your career so far?
Jenny Ali:  I started very recently so I haven't had much time to have any major achievements but I have a friend that produces some of the best music I've ever heard, and he told me my music was amazing, so that encouraged me to continue doing what I'm doing and I felt proud of my work.
How are your songs developed? Do you handle all the processes from composition to recording, producing and mastering, or do you collaborate with others?
Jenny Ali: Everything is done by me, I try not to ask others for help, because I like to do everything myself. My music is very simple. I created all three of my singles on GarageBand!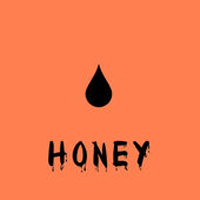 What do you feel your listeners should get out of your music?
Jenny Ali: I want my listeners to be inspired to do what they love, no matter how old they are. I went over many obstacles to make my music and release it, so I hope my listeners get something out of that. Also, I believe my music is very calming and hypnotic and I listen to it when I want to reduce stress, and it works!
What has been the most difficult thing you've had to endure in your career so far?
Jenny Ali: When I was starting out, it was really difficult for me to get inspired and figure out what I wanted my music to sound like. It took me months to create what I have today.
If you had the opportunity to change one thing about the music business, what would that be?
Jenny Ali: Definitely how competitive it is. It is so incredibly hard to get out there, no matter how talented you are. You have to be working with the right people, saying the right things, doing the right things, look a certain way to achieve what you want. It's not about raw talent anymore. You have to have the whole package.
How do you market and manage your music career? Do you have a management team or do you control everything by yourself?
Jenny Ali: I am very independent but me and my manager are best friends. She handles a lot and I would be very, very stressed out without her!
What does your family think of your artistic aspirations? Do you have their full support?
Jenny Ali: My family is very supportive of anything I want to do, and they think I'm doing great!
If someone has never heard your music, which keywords would you personally use to describe your overall sound and style?
Jenny Ali: I would use the words smooth and steady, calm and relaxing.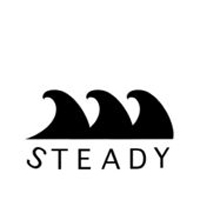 Do you consider Internet and all the social media websites as fundamental in building a career in music today, and what is your personal relationship with the new technology at hand?
Jenny Ali: Yes, definitely. Having a media presence is very important in this day and age and it can be an immense help in getting you and your music out there. I personally try my best to keep up a media presence on Twitter and Instagram.
What is the title of your latest release and where and when can fans find it?
Jenny Ali: My latest release is called Honey and you can download it on iTunes, Google Play and Amazon MP3 or stream it on Spotify, iHeartRadio, Tidal, Slacker Radio and 8tracks.
Do you feel music should address the social and political issues at hand, or just be entertaining?
Jenny Ali:  Music always has a message; it conveys the ideas and thoughts of the people. Some artists just don't want to do that, and that's completely fine!
Stuck on a desert island with the choice of only 3 records to take with you, which would they be?
Jenny Ali: That's a very hard question. I love listening to music that brings back old memories. It's like a rollercoaster of emotions! I would bring Work Out by J.Cole, 679 by Fetty Wap and Don't by Bryson Tiller.
If you had to think of an inspiring slogan, saying or personal thought that could leave a positive impact on fans or aspiring artists, what would that slogan be?
Jenny Ali: Do it no matter what comes in your way. Do whatever you want. The only thing stopping you is yourself. You never know what you're capable of!
OFFICIAL LINKS: ITUNES – TWITTER – INSTAGRAM
Please follow and like us: